What I love about this Instant Pot Taco Soup is that most of the ingredients are fresh. However, the soup comes together fast for an easy weeknight dinner. This instant pot soup can be easily spicy or easily add less spice to make it a mild temperature for everyone to eat.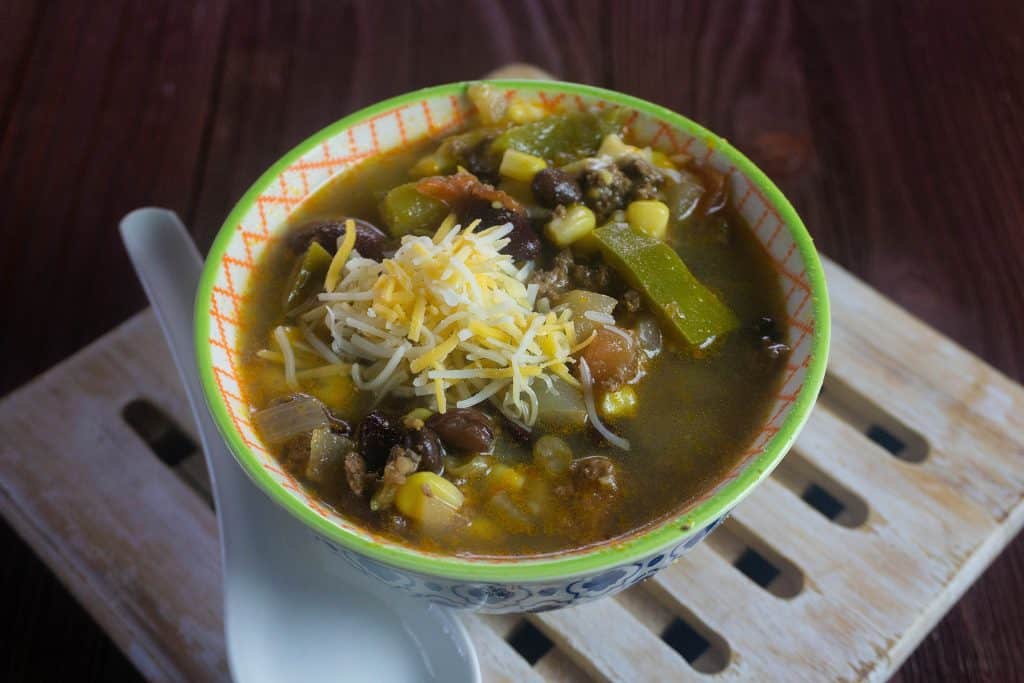 If you have access to a grill instead of frozen corn you can add grilled corn. This is an extra step that does not have to be taken but allows for more flavor and color. It adds the summer into the dish.
Even the tomatoes are fresh in this recipe. However, if your in a bind or just have canned tomatoes on hand you can use those also. Anaheim peppers are a tad spicy but won't account for the spice in this soup.
Spicy or Not:
In order to control the amount of heat or spicy you would like in this soup just adjust the spices. Put less of the cayenne and no jalapeno. Additionally, less of the anaheim pepper can be added and replaces with bell pepper. This is if you need to feed it to adults and kids alike.
This instant pot taco soup is an all season soup. Great in the summer but also warming in the winter. Taco soup is great served along size some tortillas too. Just fry up a few corn tortillas or have fresh flour tortillas for dipping.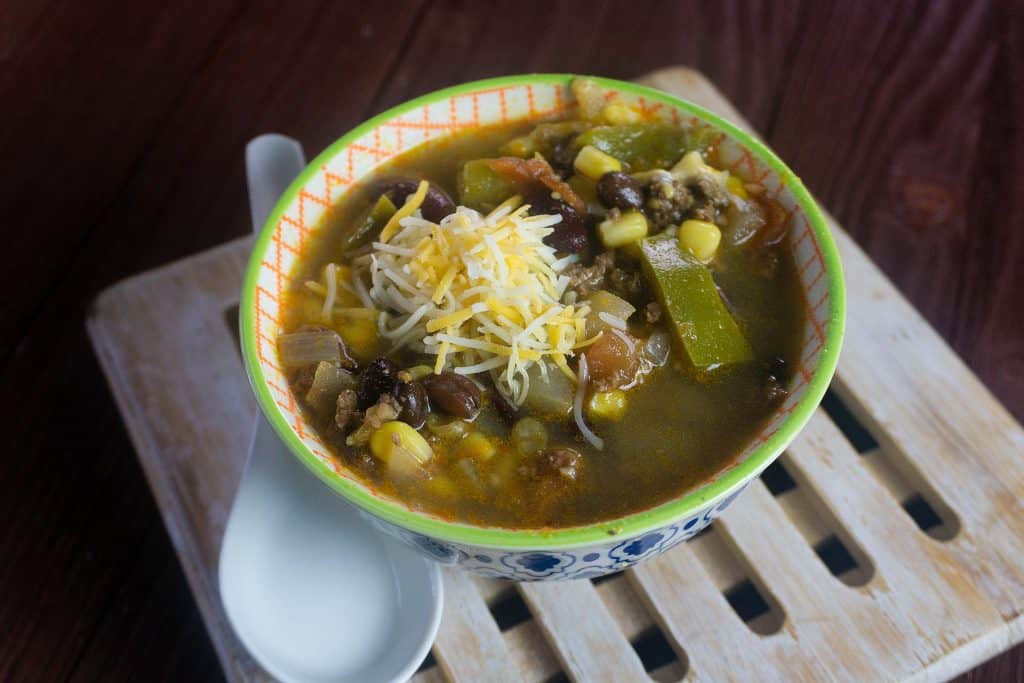 Taco soup is made in the instant pot 6 quart. If you have the instant pot 8 qt or 3 qt pot you will need to adjust amounts to fit your pot. For the 8 qt instant pot a little more of everything can be added. For the 3 qt add half everything.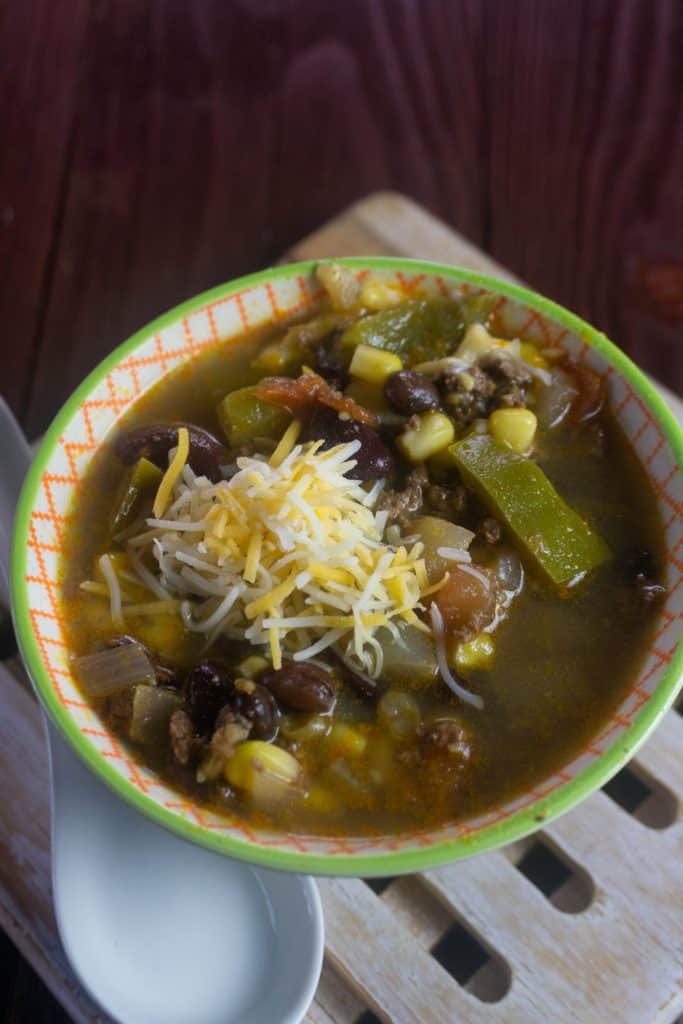 What I really love about this soup is how fast it comes together in the instant pot. Just fry up the beef on saute mode which takes about 7 minutes. Cut up and add all the fresh vegetables and fruits. Pour in the broth and water and set to pressure cook.
Once the pot is done cooking release the pressure and serve. It's a good one to freeze for later too. Add it to food safe freezable containers. Freeze for up to a week for easy lunches. Don't you love a meal that's easy for dinner and for lunch later in the week.
Whether this instant pot soup is dinner or a meal prep for easy lunches we hope you enjoy it! With simple ingredients and gluten free it will definitely be a hit for anyone who tries it. Top it with cheese, avocado, or sour cream!
Ingredients
1

lb

ground beef

1

tablespoon

minced garlic

2

tomatoes, sliced

1

Anaheim pepper; diced

1

jalapeno; diced

1

tablespoon

paprika

1

teaspoon

cayenne pepper

1

teaspoon

chili powder

1

tablespoon

cumin

1

cup

frozen corn

1

white onion, diced

2

teaspoon

salt

1

can

black beans, drained

1

can

chili beans, drained

2

cups

vegetable broth

2

cups

water
Instructions
In a instant pot, place ground beef and minced garlic. Cook on saute for 5 minutes. Toss in onions and cook for 2 more minutes. Add in all the spices and stir.

Add in tomatoes, anaheim peppers, jalapeno, and corn. Top with strained chili beans and black beans. Stir well.

Add in broth and water. Place lid on pot. Set to high pressure for 8 minutes.

Once the pot stops counting release the pressure valve. Serve topped with cheese or sour cream.