These Instant Pot Red Beans and Rice are the perfect blend of ham, dried beans, andouille sausage and cajun seasoning.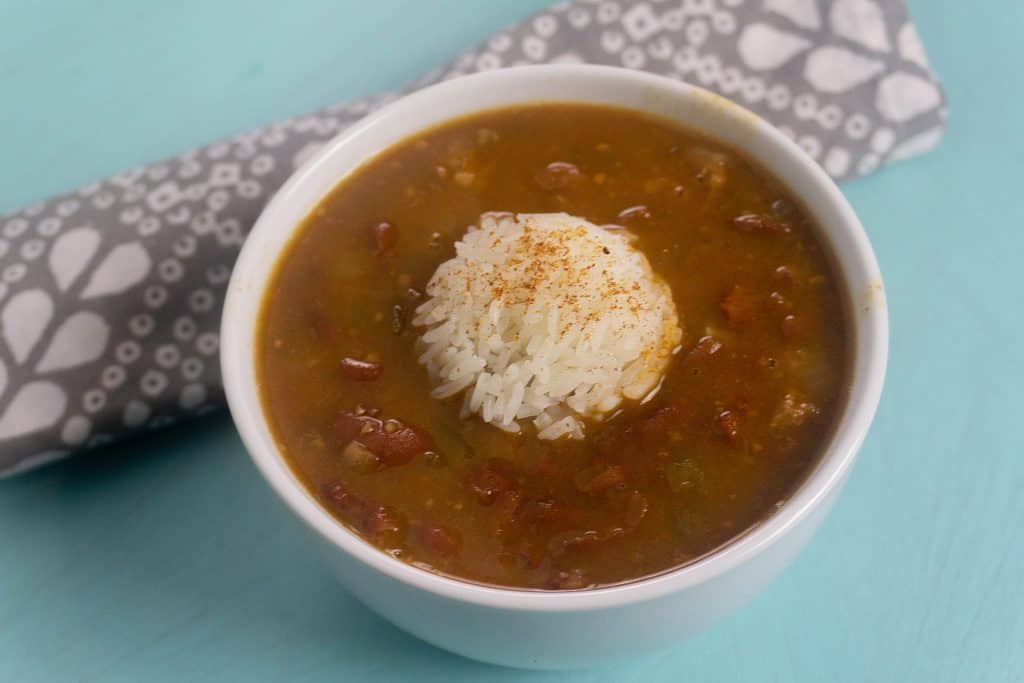 This Instant Pot Red Beans and Rice recipe is one of my favorites to make in my pressure cooker. There is a work around for forgetting to presoak the dried red beans. Let me tell you I am the world worst at remembering to presoak dried beans! I love the Instant Pot can take care of that for me!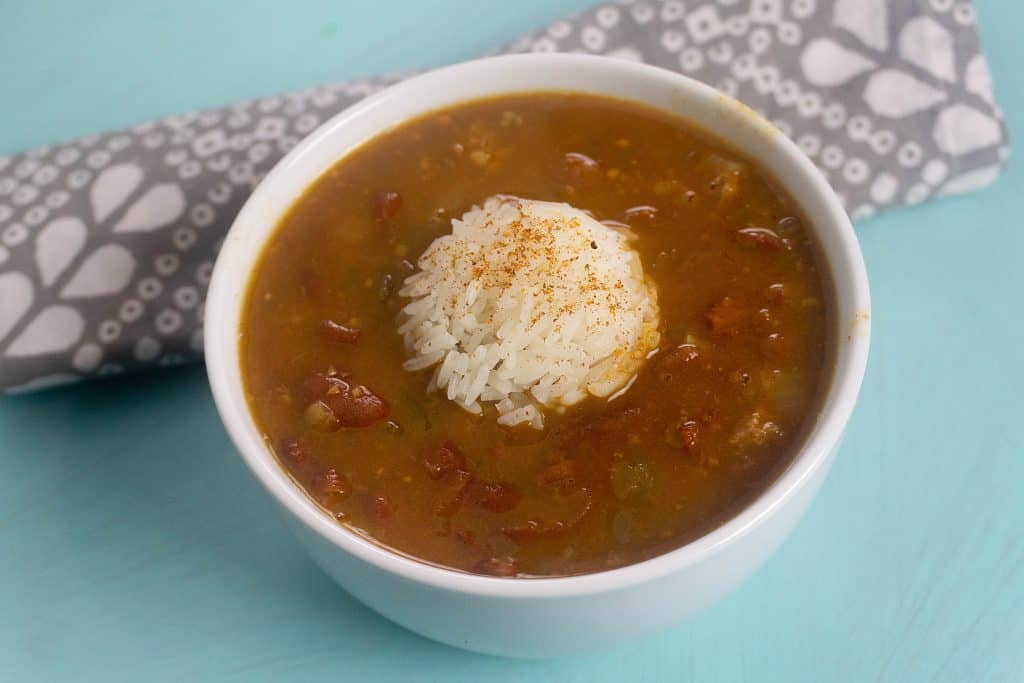 With Mardi Gras around the corner and the weather still chilly here in the south this Instant Pot Red Beans and Rice recipe is the perfect pressure cooker comfort food that I've been craving!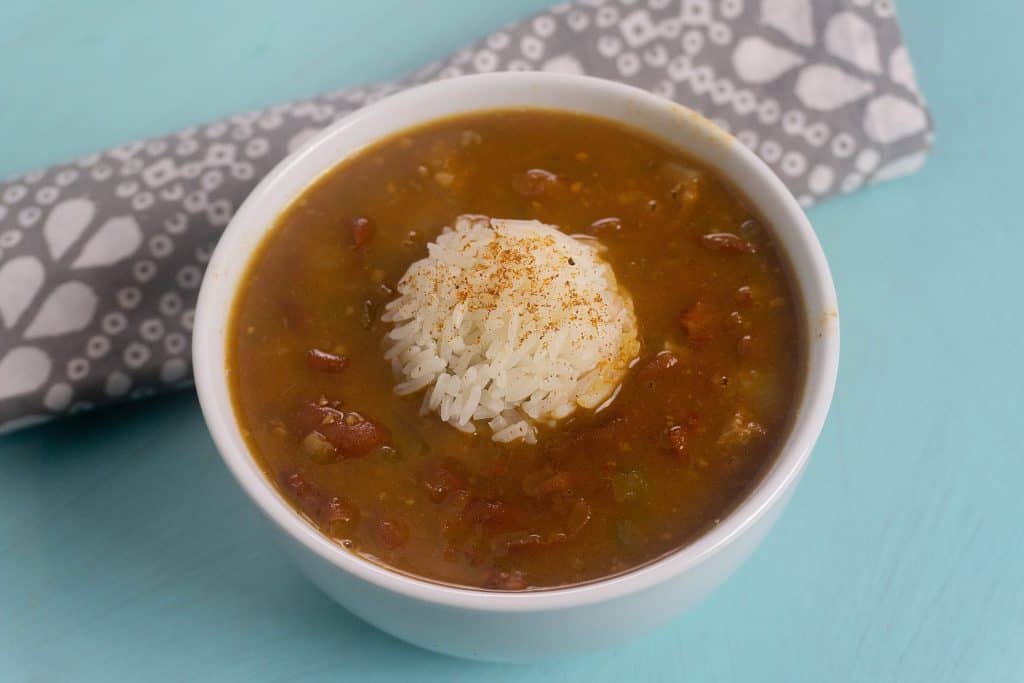 Can I tell you a little secret? I very rarely cook with dried beans. By rarely I mean that I've only done it twice in my life and this Instant Pot Red Beans and Rice is one of those two times. The pressure cooker is a game changer for me though. It makes cooking dried beans so much less stressful for me, so I will be doing it more often I promise!
It doesn't have to be Mardi Gras for you to enjoy this delicious dish. You can make this easy Instant Pot dinner any day of the week. It's great for family gatherings because the Instant Pot can help to keep it piping hot while you assemble the rest of the meal or wait on late arrivals.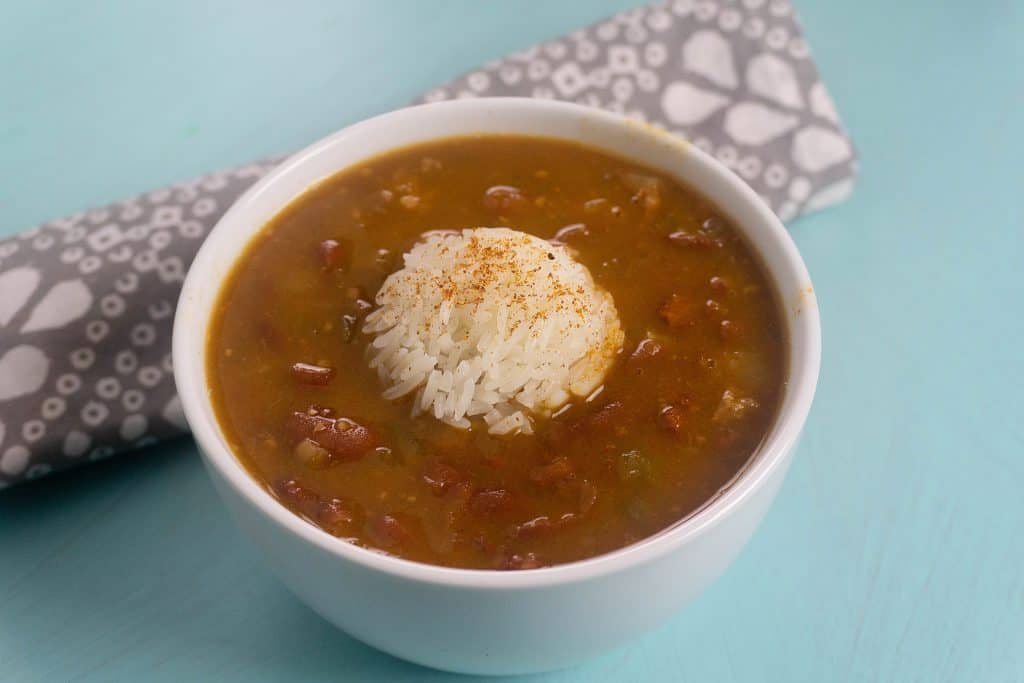 One of my favorite things about this recipe is that it turns out perfectly tasty each and every time that I make it. It's never failed me, I'm always looking for easy recipes that I can count on.
This Instant Pot Red Beans and Rice recipe is also a great standalone recipe. It's hearty and filling and will keep your family happy. Though, if your is like mine they like for me to serve this recipe with cornbread to make it an even more southern meal.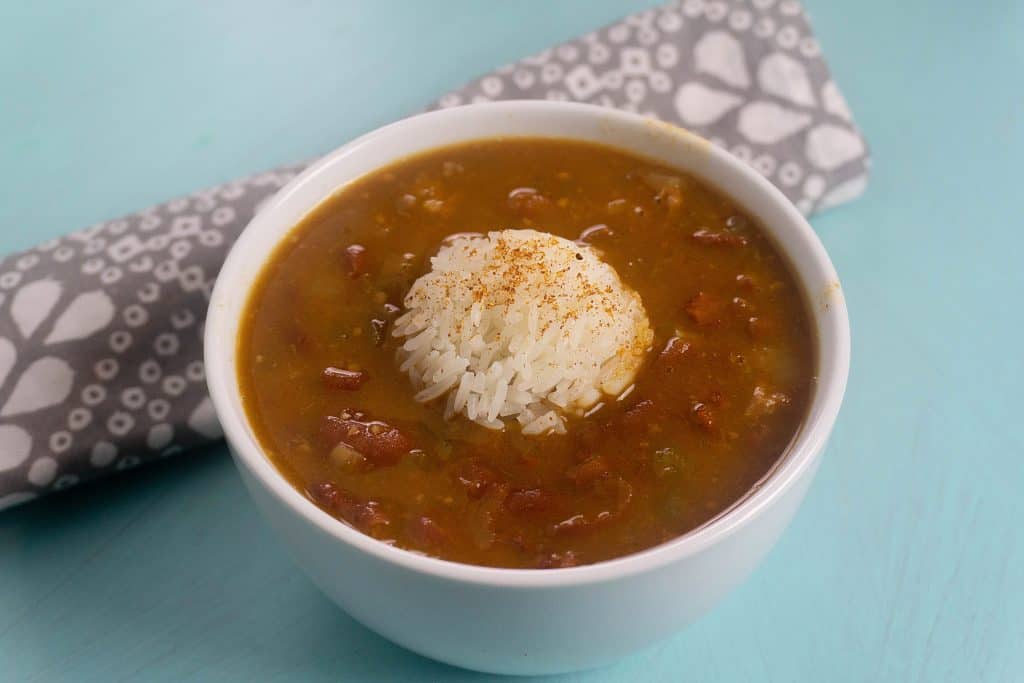 Bring all the flavors of New Orleans into your home with this easy Instant Pot Red Beans and Rice recipe.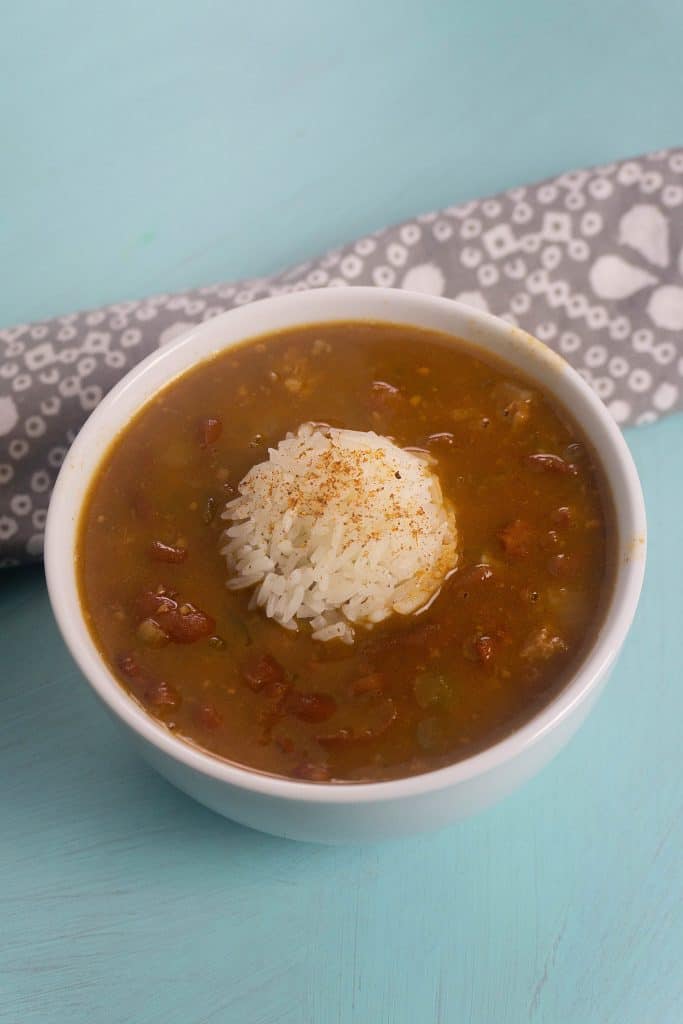 I know by now you are thinking can we just get to the recipe already? So, without further ado here is my favorite Instant Pot Red Beans and Rice recipe.
Ingredients
1

tablespoon

olive oil

1

white onion, diced

2

andouille sausages

3

celery stalks, chopped

2

bell pepper, chopped

1

tablespoon

minced garlic

1

jalapeno; de-seeded and diced

1

lb

dried kidney beans

1 ½

cups

diced ham

2

teaspoon

paprika

1

teaspoon

cayenne pepper

32

oz

chicken broth

2 ½

cups

cups water (for 6 quart instant pot)

2

bay leaves

2

teaspoon

salt

2

teaspoon

black pepper

1

cup

precooked rice
Instructions
Presoak beans for 4 hours. If you don't want to presoak the beans then cook time in pot should be 1 hour and 15 minutes to 1 hour and 30 minutes depending on elevation and humidity. This is for a 6 quart instant pot.

Set pot to saute mode. Add olive oil. Add diced onion and stir. Add in sausage and brown on both sides.

Add in bell pepper, jalapeno, and celery cook for about 3 minutes. Turn off saute mode. Add in ham, beans, paprika, cayenne pepper, salt, pepper, garlic, and bay leaves.

Add in chicken broth and water. Stir well. Place lid on the pot. Set valve to sealed. Click pressure cook (some models it's manual) and set to 45 minutes. Once the instant pot stops counting release the pressure.

Remove sausage and chop. Place back into the pot and stir well. Taste test to see if it needs more salt or heat. Taste test beans if you didn't pre soak. If beans are still hard then reset pot and add more time. If you presoaked they should definitely be done in 45 minutes.

Rice may be precooked in your instant pot or you can cook on the stove.

Fill a bowl with red beans and top with a ice cream scoop of rice.