Gluten-Free Mini Cherry Pies are one of my favorites! Make sure you take the time to make these mini pies, the kids will love them so much!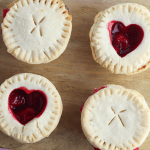 If you're in a baking mood and want to try something new, check out these Mini Gluten-Free Cherry Pies. Not only are they adorable, but they are so much fun to eat. Your kids will enjoy making these cute little pies with you! If you know someone that has a gluten intolerance, then this may be a nice little treat for you to make with them. I'm going to walk you through how to make these. In no time, you can be making mini pies and enjoying them!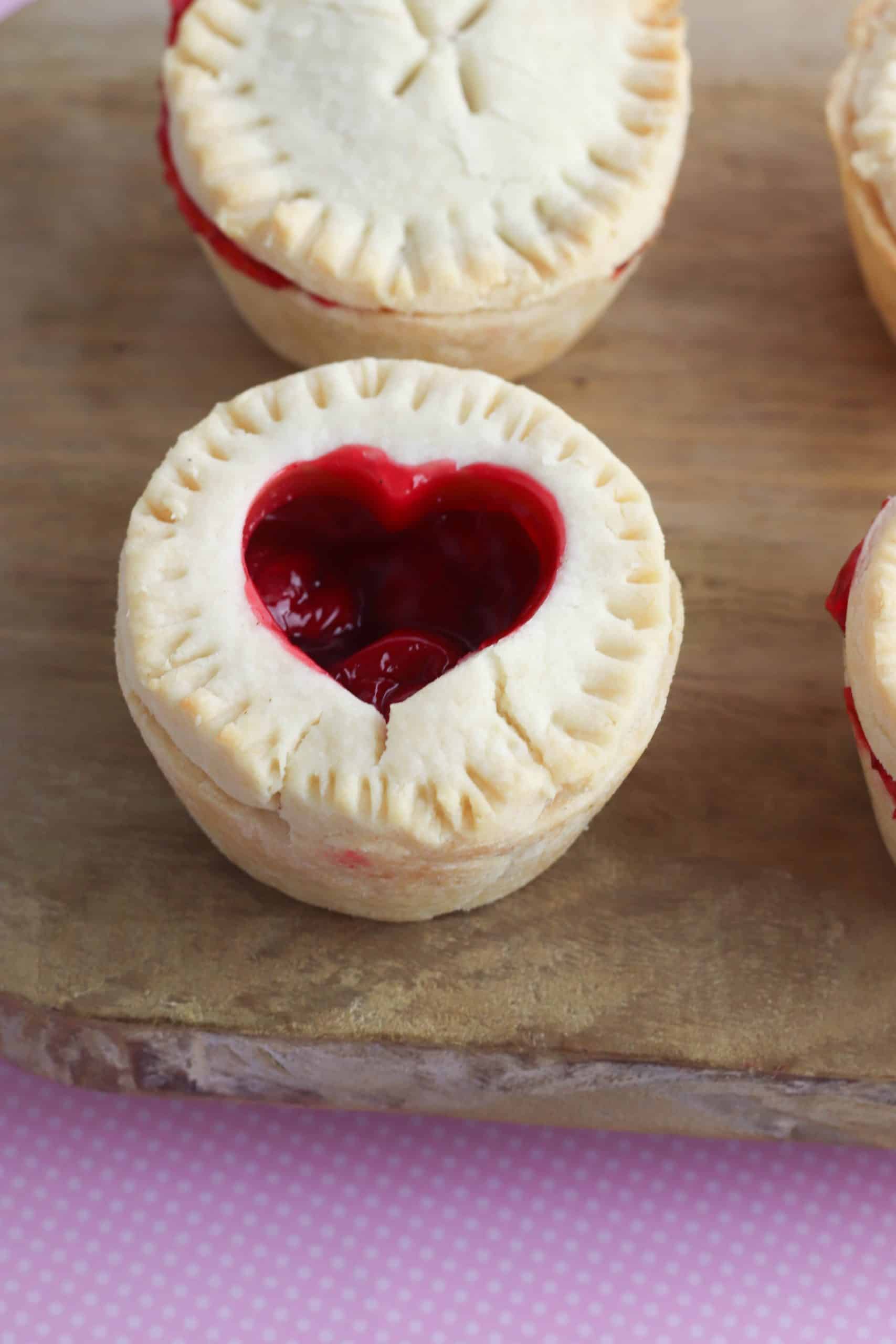 Gluten-Free Mini Cherry Pies
Cherry pies have always been my favorite. I love the flavor and how tart the cherries can be! These pies are the cutest thing I've ever seen. I like making them for the sheer fact that they are adorable. I don't have a lot of time to be all cutesy with pies, but I did want them to be fun. If you're making a ton of these, it would get really old really fast! So, I chose a basic design that would look cute but still be a lot of fun.
What Does It Mean If Something is Gluten-Free?
If something is gluten-free, what does that even mean? Well, gluten is found in all sorts of grains. It can be in wheat, rye, and many other types of grains. When someone has a gluten intolerance, they can have celiac disease or another medical condition. Some times a person may choose to eat gluten-free, just because they prefer it. Gluten isn't necessarily bad for you, but when consumed by the wrong person, it can be bad.
What Does Cherry Taste Like?
If you've ever had a cherry pie or if you've never had a cherry pie, you may be wondering what it tastes like. If you were to make this pie with fresh cherries, it would taste very tart. Cherries have a very sour and sweet taste, which makes it an interesting flavor for pies. Cherries can taste differently based on where they are grown too. Some cherries are sweeter than others depending on where they are raised.
What Are Small Pies Called?
I love that all over the world, different pies are called different things. Most of the time, mini pies are called samosa. Of course, most of us just call them mini pies and that word suffices. If you're planning on making this Gluten-Free Mini Cherry Pies, then you can easily call them mini pies.
What Can You Serve With Mini Pies?
After you make these Gluten-Free Mini Cherry Pies, you may be wondering what you can serve with them. I personally love having ice cream with my mini pie. You can also make multiple mini pies with many different flavors.
The next time you're craving something good, I hope you'll make these pies. They are adorable, but they are also very yummy. I'd say you can make these for any occasion and they would be well worth it!
Cherry pie is a delicious dessert you can enjoy any time of year – from Valentine's Day to Memorial Day. But if you're gluten free, you usually can't get a piece of this delicious dessert! If you're looking for a way to enjoy a piece of cherry pie without worrying about gluten, you're in luck. This simple recipe for gluten free mini cherry pies features a delicious pie crust filled with sweet pie filling, making it the perfect gluten free dessert for any occasion.
Related Recipes
Gluten Free Mini Cherry Pies
Gluten-Free Mini Cherry Pies are one of my favorites! Make sure you take the time to make these mini pies, the kids will love them so much!
Print
Pin
Rate
Ingredients
1 ¼

cups

Gluten Free Baking Flour

1

teaspoon

granulated sugar

½

teaspoon

salt

½

cup

unsalted butter

cubed and chilled

¼

cup

ice cold water

plus 2 tablespoons

21

oz

cherry pie filling
Instructions
In a large bowl, combine the gluten free baking flour, sugar, and salt. Whisk until mixed

Pour the flour mixture into the bowl a food processor and add the chilled butter. Pulse the food processor until pea-sized pieces of dough begin to form.

Pour the dough back into the large bowl and slowly add water one tablespoon at a time. Stir between each addition. Continue adding water until dough begins to form into a loose ball.

Turn out into a lightly floured surface and work into a ball with your hands. Form dough into a disk, wrap in plastic wrap, and chill in refrigerator at least one hour or up to overnight.

When ready to fill crust with filling, preheat the oven to 425 degrees.

Place chilled dough onto a lightly floured surface. Roll dough into until it's around ¼ inch thick. Use a 3 ½ inch round cookie cutter to cut out the bottom crust of the mini pies. Carefully push the crust into each cup of a muffin pan.

Roll out the second crust and use a 2 ½ inch round cookie cutter to cut out the top pie crust. Cut slits in the top of the crust or use a 1 ½ inch heart cookie cutter to cut a small hole in the top crust.

Fill each mini pie with cherry pie filling, then place a top crust on top. Use a fork to seal the edges.

Bake in the preheated oven for 25 to 30 minutes, until the crust is golden brown. Allow to cool completely before removing from pan and serving.
Notes
You can use any type of pie filling that you prefer. 
Nutrition
Serving:
1
Serving
|
Calories:
168
kcal
|
Carbohydrates:
23
g
|
Protein:
2
g
|
Fat:
8
g
|
Saturated Fat:
5
g
|
Cholesterol:
20
mg
|
Sodium:
107
mg
|
Potassium:
52
mg
|
Fiber:
2
g
|
Sugar:
1
g
|
Vitamin A:
338
IU
|
Vitamin C:
2
mg
|
Calcium:
16
mg
|
Iron:
1
mg