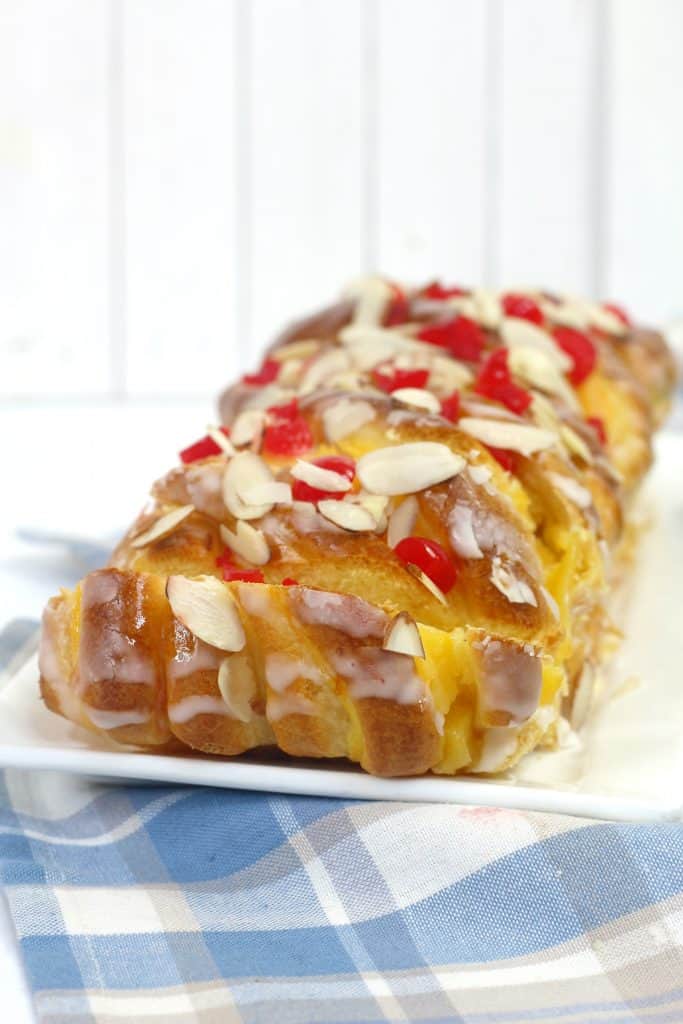 Turning condensed milk into a delicious dessert is easier than you ever thought possible. You won't be able to get enough of this sweet bread. Japanese Condensed Milk Bread also has got to be the best things that ever happened to dessert since baking was invented. Not only will you get the nice sweet flavor, but you'll also get added deliciousness from the cherries and almonds.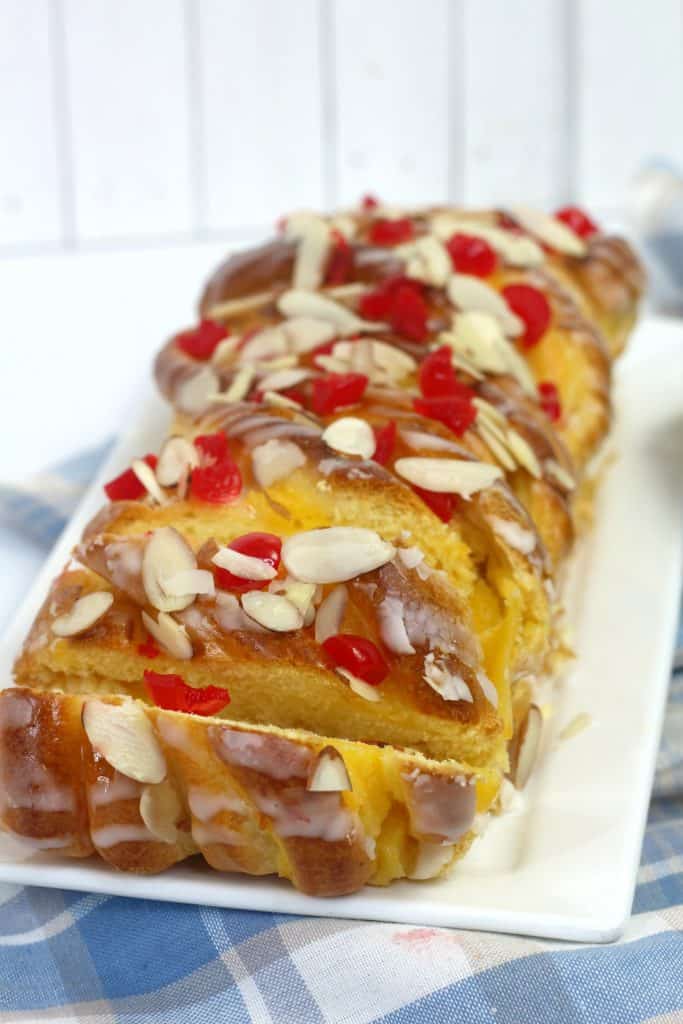 Japanese Condensed Milk Bread
If you have never used condensed milk to make a dessert, then you are in for a real treat. When you use condensed milk, you're going to get this Japanese Condensed Milk Bread and it's worth every second you'll spend putting this recipe together. I like this dessert because it pretty much does all the hard work itself.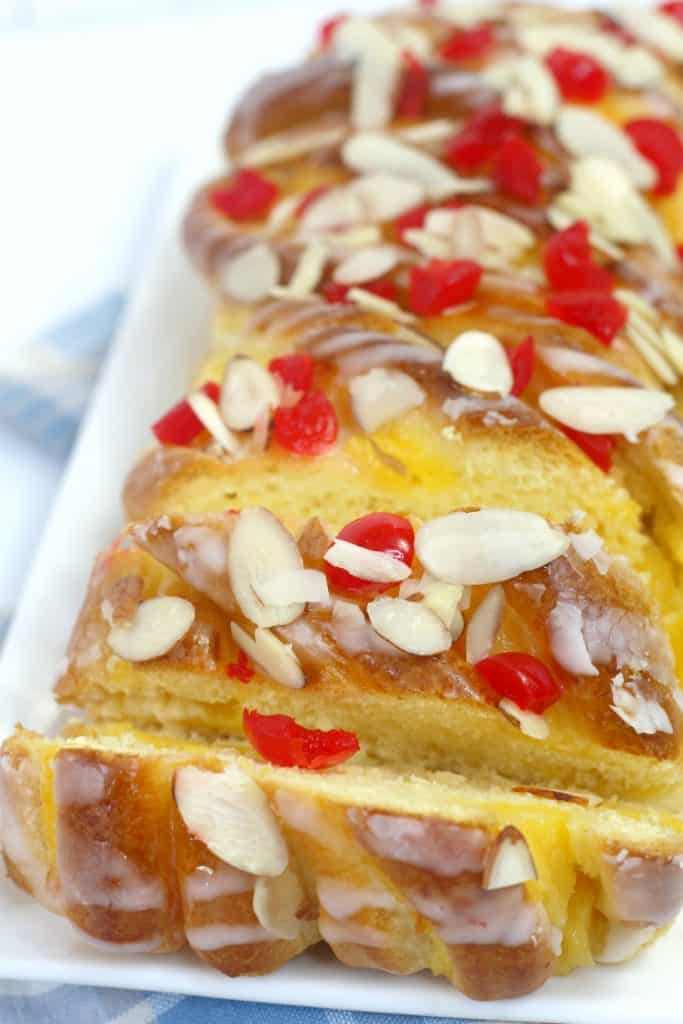 Ingredients of Japanese Condensed Milk Bread
If you're going to make this milk bread, then you may want to know the ingredients that are used in it. To my surprise, none of the ingredients are hard to come by and when mixed together, you get an amazing dessert.
Condensed milk – Although condensed milk doesn't have a lot of nutrition to it, it is an excellent ingredient to use in bread and cakes. You can classify condensed milk as being cow's milk in which the water has been removed from it. You will also notice that sugar is added to condensed milk, which makes it super sweet and even yummier.
Active dry yeast – Because you're making bread of sorts, you'll need to use active dry yeast. Although this is a sweet bread, you will still need the active yeast in order to make this bread a success! Active dry yeast is something that I stock up on when I find it on sale.
Butter – Although you may not think that butter is a good thing, it truly is. Butter is very rich in nutrients and is great in this Japanese Condensed Milk Bread. Butter is great because it has conjugated linoleic acid. You do need to be careful how much butter (in general) you use because it can surely add to increased heart problems if you're not careful!
Now that you know of some of the ingredients used in this sweet bread, you can make sure you have everything you need on hand. You may be amazed as to how many of these ingredients you already have in your house. When I can, I stock up so that I don't have to worry about not having any of the ingredients on hand.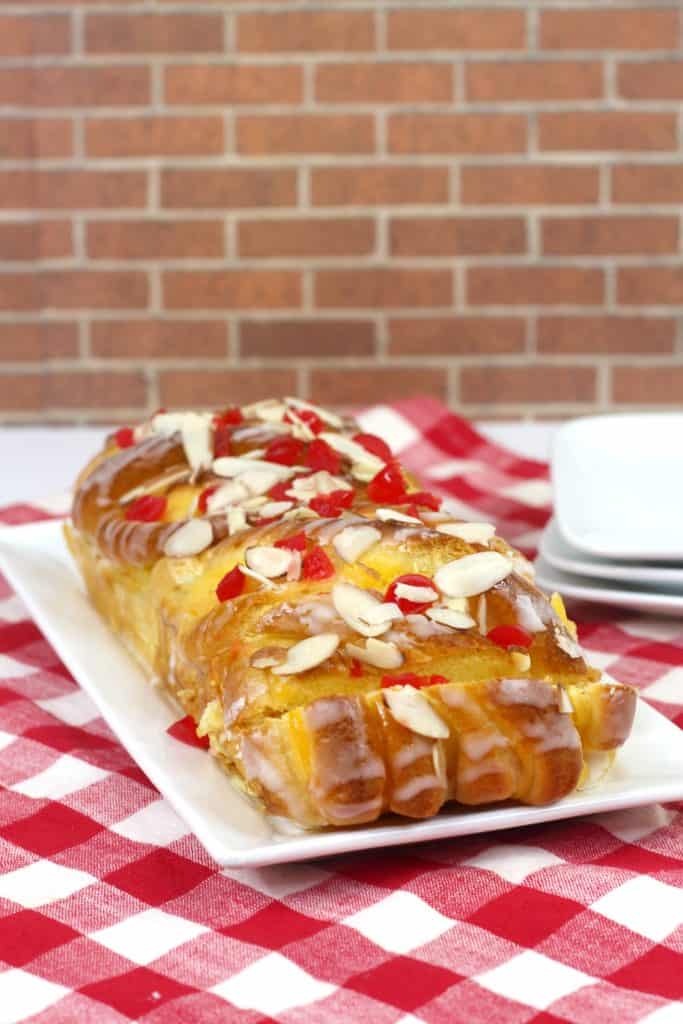 How to Store Japanese Condensed Milk Bread
Are you interested in storing this Japanese Condensed Milk Bread? If so, all you need is an airtight container. Some people might recommend putting this milk bread in the fridge, but I store mine on the counter.
When stored on the counter in an airtight container, you're going to keep air from getting into the container and creating mold and bacteria. Plus, after this hard work, you don't want your sweet bread going to waste.
What is your favorite part of this Japanese Condensed Milk Bread? I'd love to hear your thoughts on them!
Ingredients
Bread Ingredients
1 ½

cups

all-purpose flour plus 5 tablespoon extra

2

tablespoon

granulated sugar

½

teaspoon

salt

1

teaspoon

active dry yeast

⅔

cup

warm milk 105-115 F

2

tablespoon

condensed milk

room temperature

2

tablespoon

softened butter
Condensed Milk Filling
2

tablespoon

softened butter

2

tablespoon

condensed milk

8 - 10

pieces maraschino cherries drained

2

tablespoon

raisins

1

tablespoon

sliced almonds

Chopped Cherries for garnish

Blanched almonds for garnish
Instructions
In a large mixing bowl, stir together 1 teaspoon of the sugar, the warm milk, and the yeast.

Let stand until foamy, about 5 minutes.

Add 1 and 1/2 cups of flour, the remaining sugar, salt, condensed milk, and butter, then use a wooden spoon to stir the ingredients together.

Gradually sprinkle some of the reserved flour, a little at a time, to help with the stickiness.

Keep stirring until a soft, sticky dough gathers in the center of the bowl.

You may not need the entire reserved flour at this point.

Generously flour a working board using the remaining flour.

Turn the dough over onto the board.

Knead the dough for 6-10 minutes, dusting more flour in the board and in your hands as needed.

Once the dough is smooth and elastic, shape it into a ball and place in a bowl.

Cover the bowl with a clean kitchen towel and let the dough rise for 1 and 1/2 hours.

While the dough is rising, make the condensed milk filling.

Stir together softened butter and condensed milk until it turns into a paste.

It is important that the butter is very soft and the condensed milk is at room temperature.

Butter a 9x5 inch loaf pan.

Punch the dough down and roll it into a 12 x 8 inch rectangle.

Spread the condensed milk filling across the surface of the dough.

Using a sharp knife or a pizza cutter, cut the dough vertically into 4 sections, forming 4 long strips.

Stack the strips together, the filling side up.

Cut the stacked dough into 8 sections.

You now have 8 stacked rectangular dough portions.

Arrange the dough portions in the greased loaf pan, with the long sides of the dough facing up.

It is fine if a small space is vacant in the pan, it will be filled up once the dough rises.

Let it rise for about an hour, covered loosely with a kitchen towel.

Top the dough with raisins, sliced almonds and maraschino cherries.

Bake the bread at 325 F for 20 minutes, then lower the temperature to 300 then bake for 10-12 minutes more, or until the bread is golden.

Sprinkle the cherries and blanched almonds for garnish.

To serve, cut into slices or pull-apart.
Notes
Make sure that you get your milk warm but not hot.  Having cold milk or hot milk will change the recipe. 
Nutrition
Serving:
1
Slice
|
Calories:
311
kcal
|
Carbohydrates:
48
g
|
Protein:
7
g
|
Fat:
11
g
|
Saturated Fat:
6
g
|
Cholesterol:
27
mg
|
Sodium:
293
mg
|
Potassium:
191
mg
|
Fiber:
2
g
|
Sugar:
19
g
|
Vitamin A:
313
IU
|
Vitamin C:
1
mg
|
Calcium:
86
mg
|
Iron:
2
mg