With Valentine's Day only days away, you need a really amazing cocktail to get you through. This Cupid's Cocktail recipe is not only delicious, but it's super simple to make. You'll wonder why you didn't make this cocktail sooner.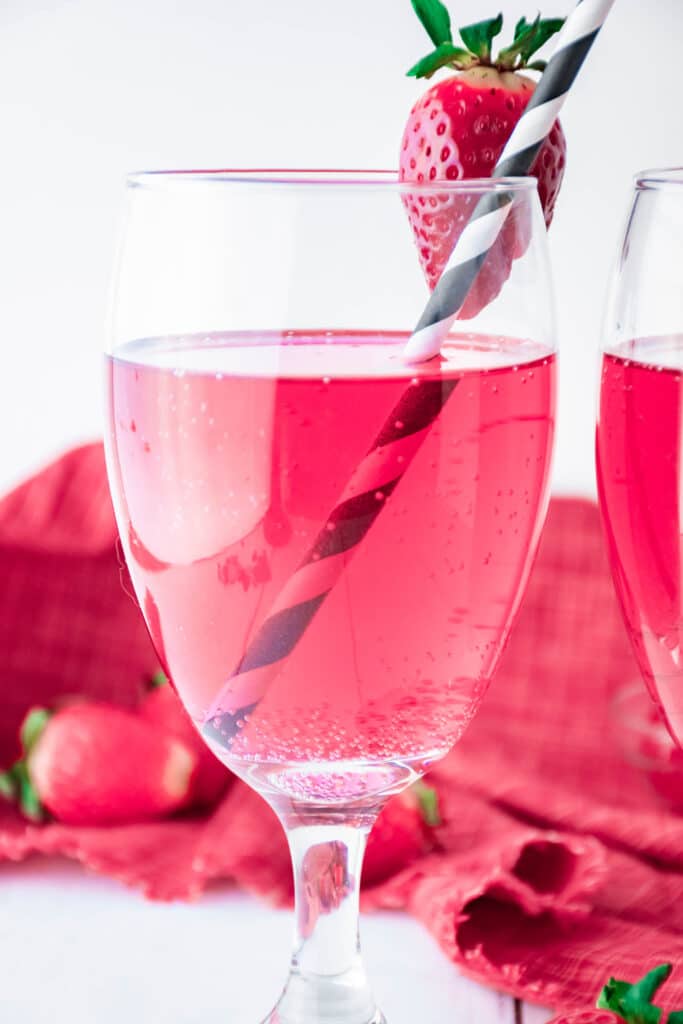 This holiday full of "love" always inspires everyone to try new drinks. This Strawberry Rum alcoholic drink is fun to make because it's something you can make once a year or as many times as you'd like. Whenever you make it, you'll think about cupid and love!
Jump to:
❤️ Why You'll Love This Recipe
Fun colors – Since you're celebrating Valentine's Day, it only makes sense that fun colors are in this drink.
Easy to make – No one wants to make a drink that is hard! This Cupid's Cocktail is so easy to make. It'll become a favorite in no time.
Festive – I don't know about you, but festive drinks get me every time. I LOVE coming up with festive drinks for ALL of the holidays.
🛒Ingredients
The following are affiliate links. We are a participant in the Amazon Services LLC Associates Program, an affiliate advertising program designed to provide a means for us to earn fees by linking to Amazon.com and affiliated sites.
Strawberry rum
White rum
Grenadine
Lemon lime soda
See the recipe card below for quantities.
🔪 How to Make Cupid's Cocktail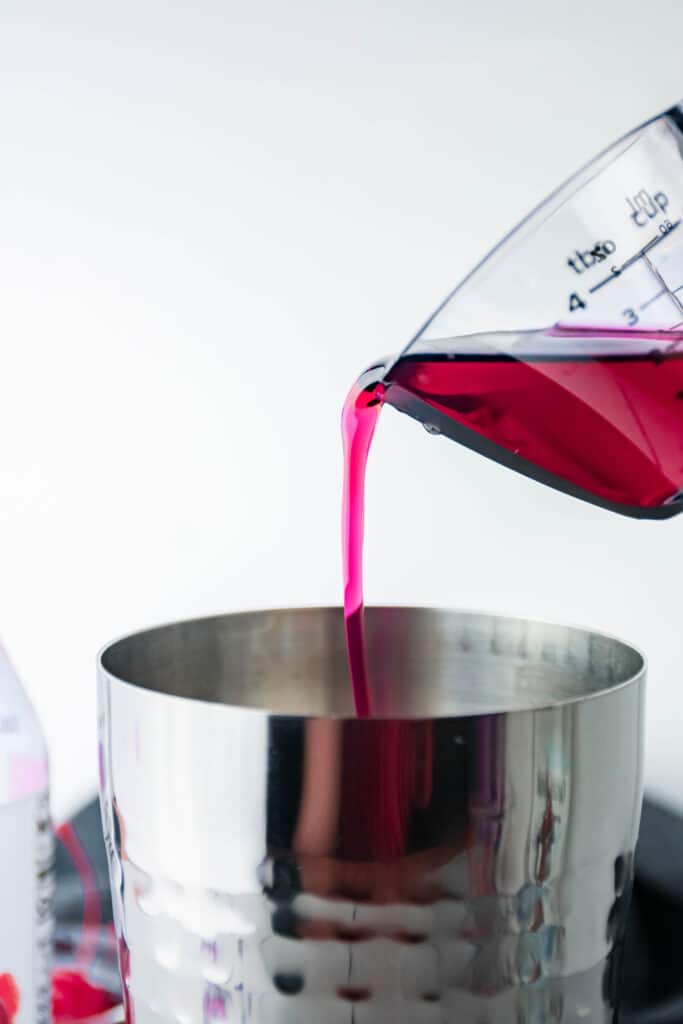 Fill a cocktail shaker with ice.
Pour in all the ingredients.
Shake lightly.
Strain into a glass.
Garnish with strawberries or a cherry.
Serve and enjoy!
🍴 Substitutions
Don't have everything you need on hand to make this recipe? Here are some of my favorite tried and true.
Grenadine – instead of using grenadine, you can use strawberry syrup. Use what you have on hand to make this drink.
Lemon Lime Soda – if for some reason you can't use lemon lime soda, then you can always use lime juice or lemon juice.
White rum – using White Rum in this recipe is a good idea, however, you can also use Brandy in this recipe.
Changing up the recipe with any of these options might change the taste of the cocktail, but it will still be delicious. There is always a way to make a recipe, even if you don't have everything you need on hand.
📝Variations
Do you want to change up this Cupid's Cocktail recipe and make it your own? Here are some ways that you can do that!
Add ice and blend – adding ice to this cocktail recipe and then blending it will give you a slushy type drink, which is oh so amazing!
Sprinkles – there is just something about adding sprinkles to the outside of a Valentine's Day drink glass that gets me excited!
Kid friendly – leave out the alcohol to make this drink kid friendly. Lemon lime soda and grenadine goes a long way to making an amazing kid friendly drink.
Check out this Love Potion Cocktail! You'll love having options this Valentine's Day!
🥄 Equipment
List of equipment needed to make this recipe.
🥫 Storage
Strawberry Rum Drinks are so easy to make, but they taste best when made to order. If you make this cocktail ahead of time, it may taste flat and not as sparkly!
💭 Tips
Use fresh ice each time you pour. When you're making cocktails, for some reason fresh ice makes it taste best. Using smaller and more manageable ice makes the drink easier to drink and it even adds a little shine to the drink!
⁉️ FAQ
Do you have questions about this recipe? Here are the answers to the most commonly asked questions.
What goes well with Strawberry Rum Drinks?
Valentine's Day Bark is something I really enjoy making with these holiday cocktails. Having something sweet to eat and something sweet to drink makes the holiday that much better!
What kind of alcohol goes with strawberries?
The truth is, any kind of alcohol goes well with strawberries. If you'd like to add a little fun to your drink, try adding cut-up strawberries. However, if you're having strawberries alone and want a simple drink, then Red wine or Rosé, Prosecco, Champagne, Vodka, Rum, White wine,  all go well with strawberries!
Where can I buy Strawberry Rum?
You can buy Strawberry Rum at almost any store that sells liquor. You may need to buy it ahead because this type of rum gets scarce around the holidays.
🍽 More Valentine's Day Recipes
Do you enjoy Valentine's Day? Try these delicious recipes:
🧾Cupid's Cocktail Recipe
Want to make this delicious recipe? Print the recipe card below, or toggle on Cook Mode to prevent your screen from going dark. Not ready to cook this recipe yet? Pin this recipe so you can find it later.
Want to pin this recipe from your cell phone? Turn your phone horizontally and a red Pin and blue Facebook button will appear on the left-hand side of the screen. How easy is that?
Cupid's Cocktail
Cupid's Cocktail is the perfect drink for lovebirds looking to get in the mood. This festive drink is sure to get you feeling romantic.
Print
Rate
Ingredients
1

oz.

Strawberry rum

1

oz.

White rum

1.5

oz.

Grenadine

1¼

cup

Lemon lime soda
Instructions
Fill a cocktail shaker with ice.

Pour in all the ingredients.

Shake lightly.

Strain into a glass.

Garnish with strawberries or a cherry.

Serve and enjoy!
Notes
1. If you do not have a cocktail shaker, you can use two glasses, one slightly smaller than the other. Pour the ingredients into the larger glass and place the open end of the smaller glass into the second. (I would recommend a plastic cup for the smaller cup.) Make sure to tap the top to ensure there is a seal. Shake lightly and remove the top cup. If the seal seems hard to break, tap the side of the glasses where the seal is formed.
2. A third alternative for the shaker is to use a cup or jar that has a lid (such as a mason jar).