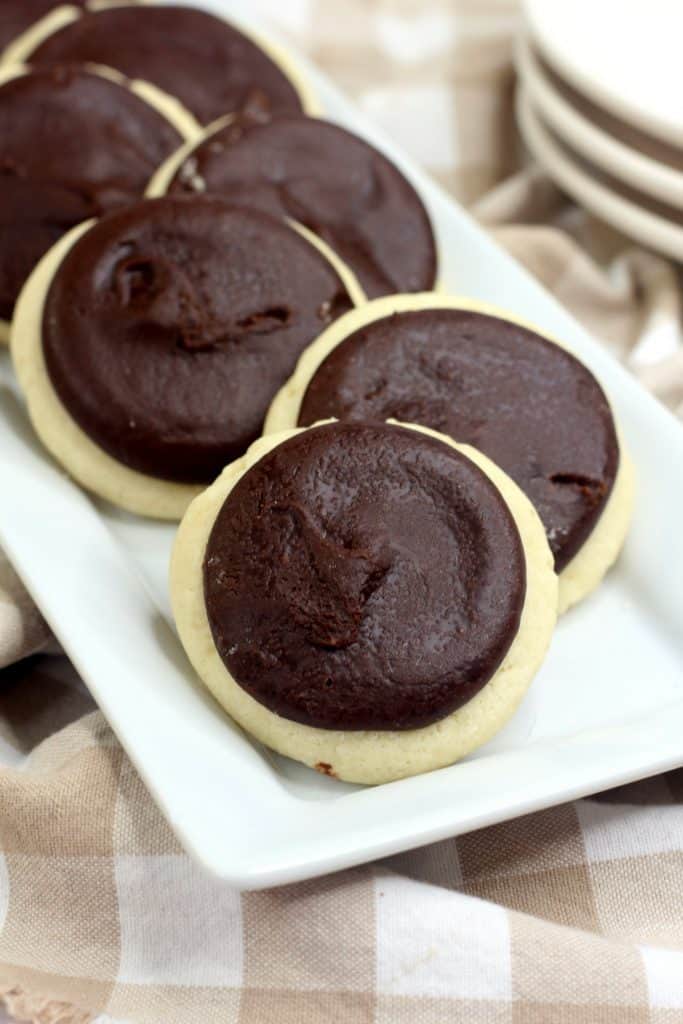 These Copycat Berger Cookies are soft and chewy cookies topped with a rich a chocolate frosting. Just like you would find at the famous Berger in Baltimore.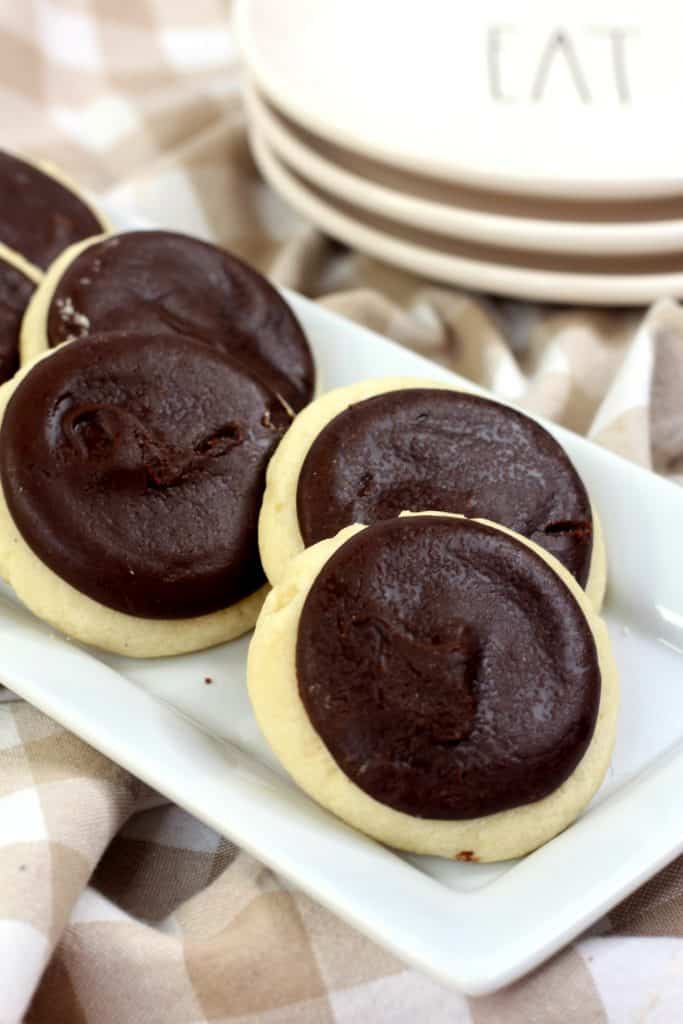 Many years ago my husband and I had to fly up to Baltimore for a family emergency. While we were there we had to stop and try these famous cookies that we had heard so much about. They were worth all the hype trust me!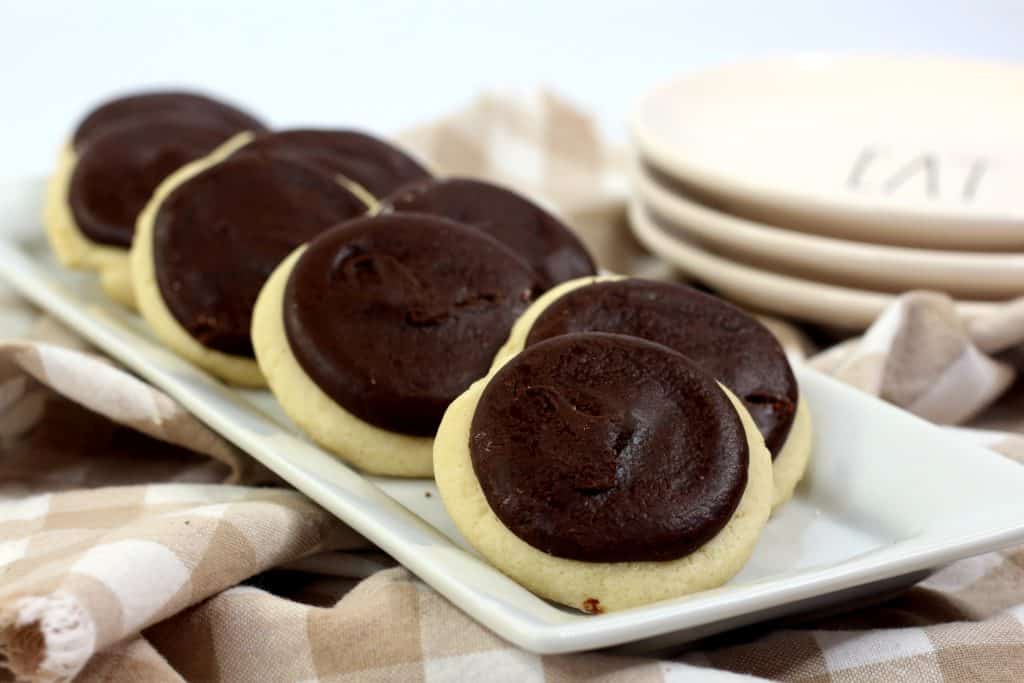 But, then the problem we ran into is that when we got back home to Georgia we missed their delicious taste. I mean who doesn't miss something so delicious?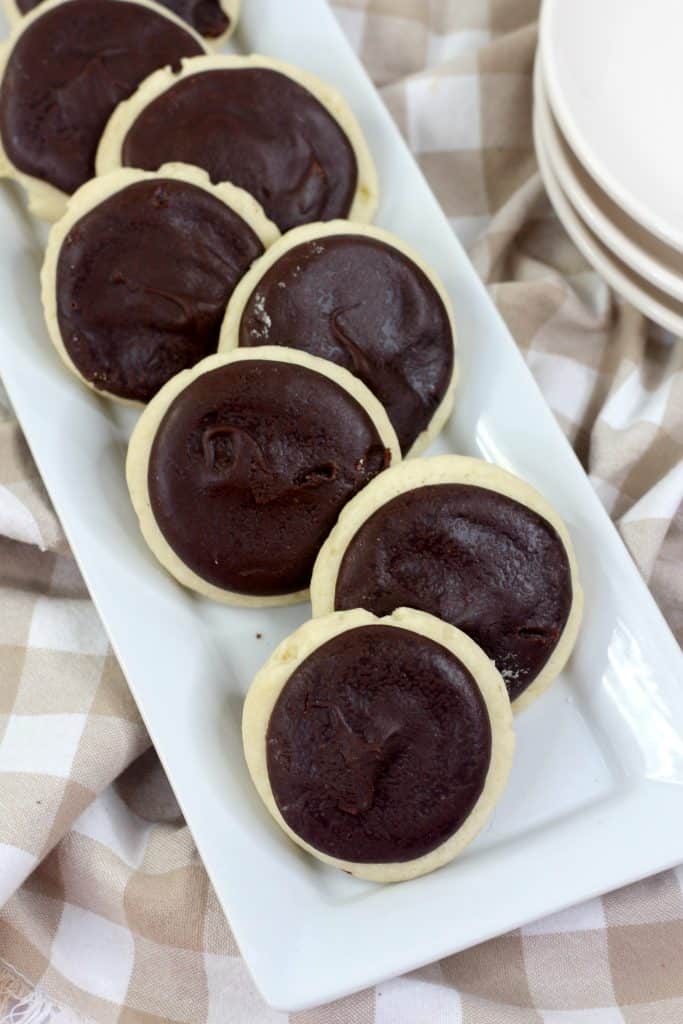 I knew that I had to find a way to make these yummy cookies at home. So, I set out to find a way to bring their rich taste back to Georgia. This Copycat recipe was the best and as close to the real deal that I could find!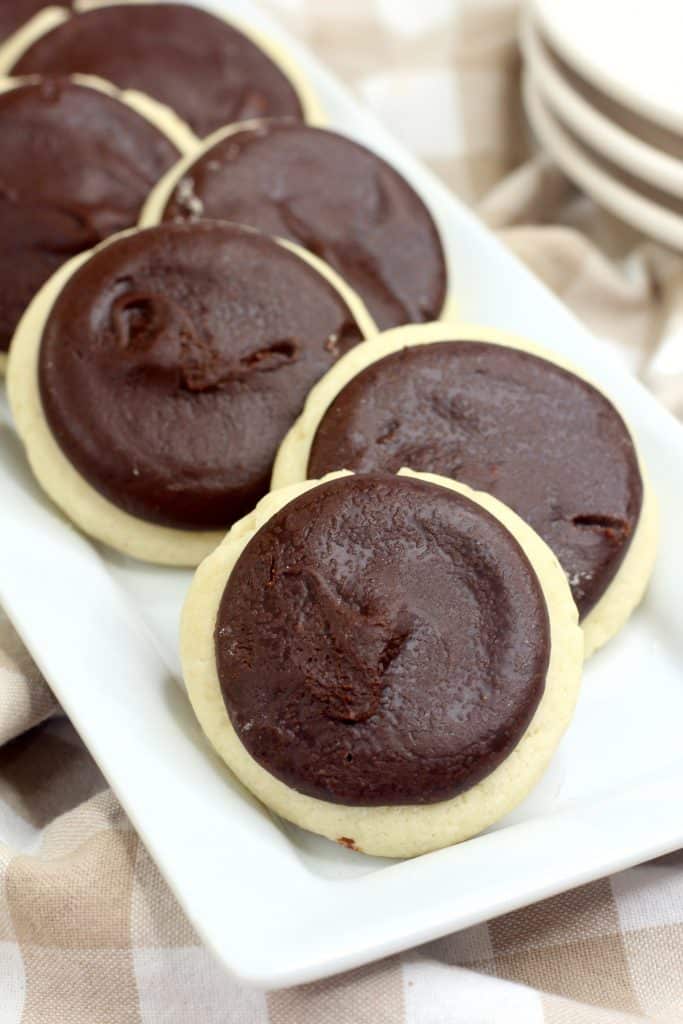 I hope that you enjoy this rich and soft cookies like we do!
Ingredients
Cookie Ingredients
2

cups

cake flour

1 ½

teaspoon

baking powder

¼

teaspoon

salt

½

cup

unsalted butter, room temp

¾

cup

granulated sugar

1

large egg white

1 ½

tablespoon

heavy cream

1 ½

teaspoon

vanilla extract
Frosting Ingredients
3

cups

milk chocolate chips

1 ¼

cup

heavy cream

¼

teaspoon

salt

1 ⅔

cup

cocoa powder

1 ¼

cup

powdered sugar

1 ½

teaspoon

vanilla extract
Instructions
Cookie Instructions:
Preheat oven to 350 degrees

Line two baking sheets with parchment paper or silicone baking mats

In a medium bowl, whisk together flour, baking powder, and salt; set aside

Using an electric mixer, beat the butter and sugar on medium-high
speed until pale and fluffy, about 3 minutes

Add the egg white, heavy cream, and vanilla, and beat until combined

Reduce speed to low and add flour mixture in three additions, mixing
until incorporated, scraping down the bowl as needed

Working with 1 heaping tablespoon of dough at a time, roll into balls
and space 2 inches a part on the prepared baking sheets

Using your hands, press down the tops of the balls slightly

Bake until the cookies are just beginning to brown around the edges, 8
to 10 minutes, rotating the sheet halfway through baking

Let the cookies cool completely on the baking sheet
Frosting Instructions
Once the cookies have cooled, combine the chocolate chips, heavy
cream, and salt in a large bowl

Microwave the chocolate mixture at 50 percent power, stirring
occasionally, until melted and smooth, 1 to 3 minutes

Whisk the cocoa powder, powdered sugar, and vanilla into the chocolate
mixture until smooth, the frosting should the texture of thick brownie
batter and register about 95 degrees.

Turn the cookies over on the baking sheets

Spoon 2 tablespoons of frosting over the flat side of each cookie to
form a mound

Let the cookies sit at room temperature until the frosting is set, about 3 hours

The cookies can be stored in an airtight container at room temperature
for up to 3 days