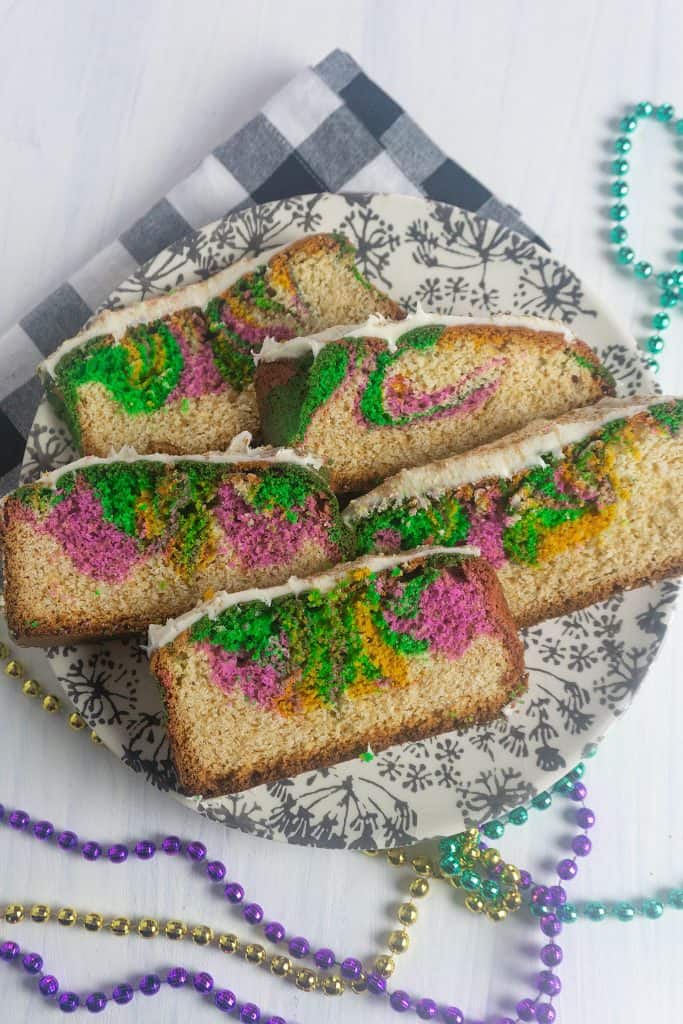 This Mardi Gras Loaf Cake is rich, moist and beautifully colored.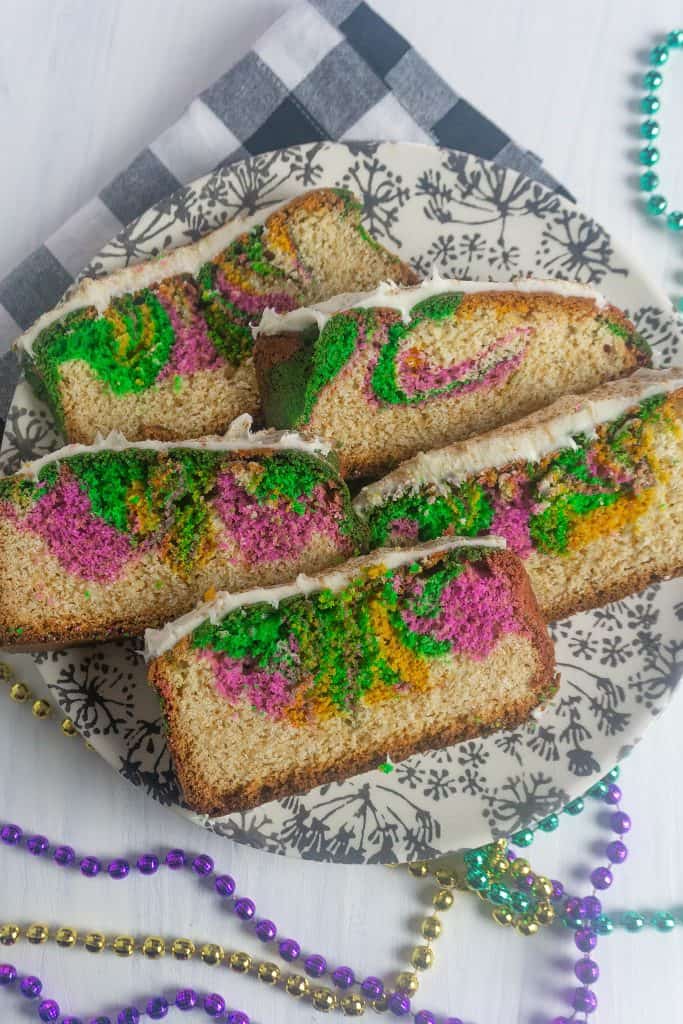 In our house we aren't big fans of king cake. We prefer our cake to be a little moister and softer. However, we still like to celebrate and hide a baby inside the cake.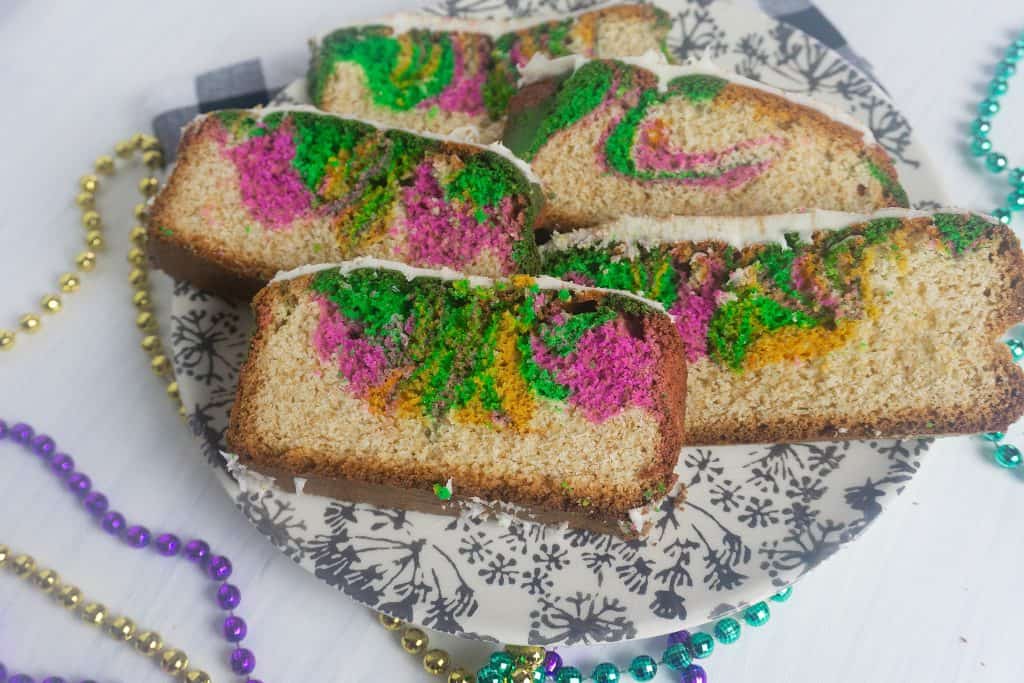 It's our tradition that whoever gets the piece of cake with the baby inside gets to be king or queen for the next day. That means that they get to choose what's for dinner the next night and what kind of family activity we do.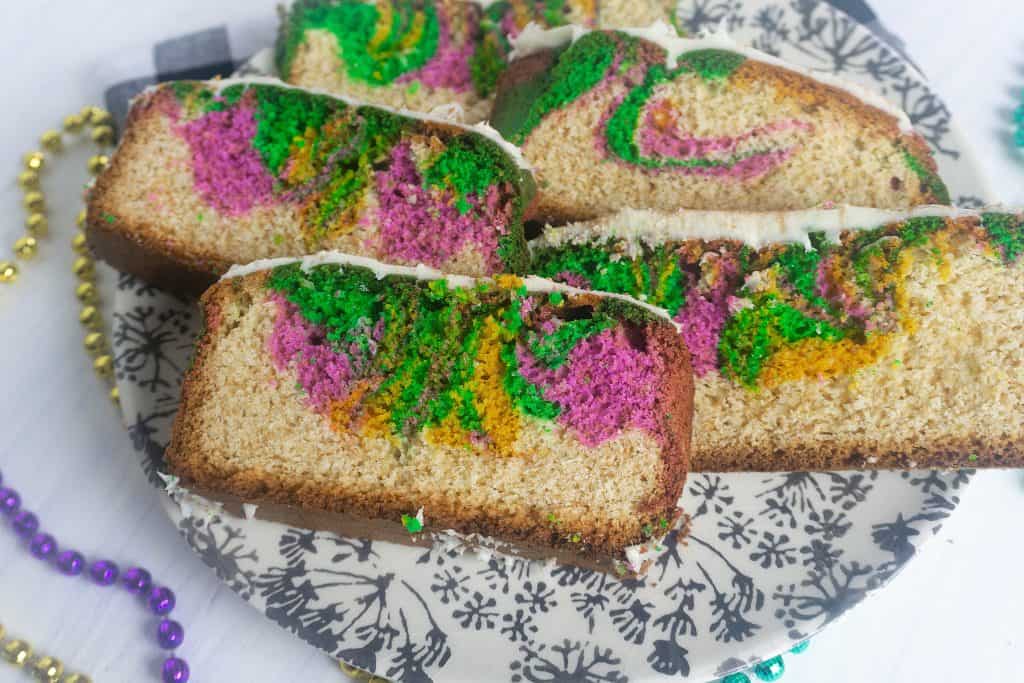 Finding the baby in our slice of cake is so exciting. In our house everyone selects a certain slice of cake that they just hope the baby is in. We allow the youngest to choose first and then go all the way to the oldest.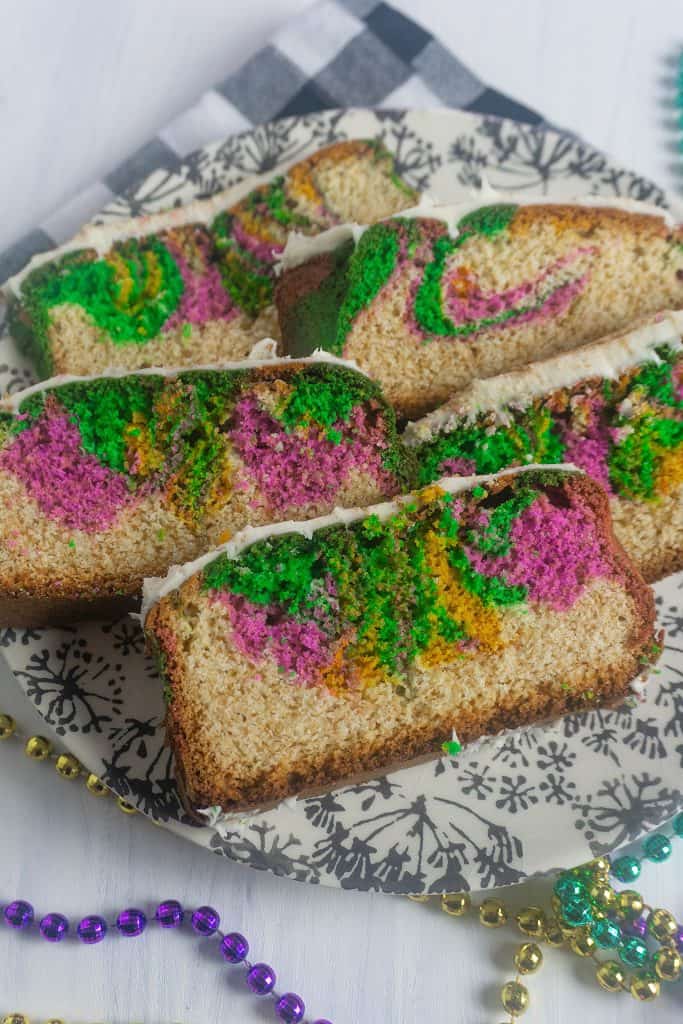 Just a side note. Don't make your cake with the baby inside! When you are ready to insert the baby do it from the bottom. Or, if you want to bake something in use a Fava bean.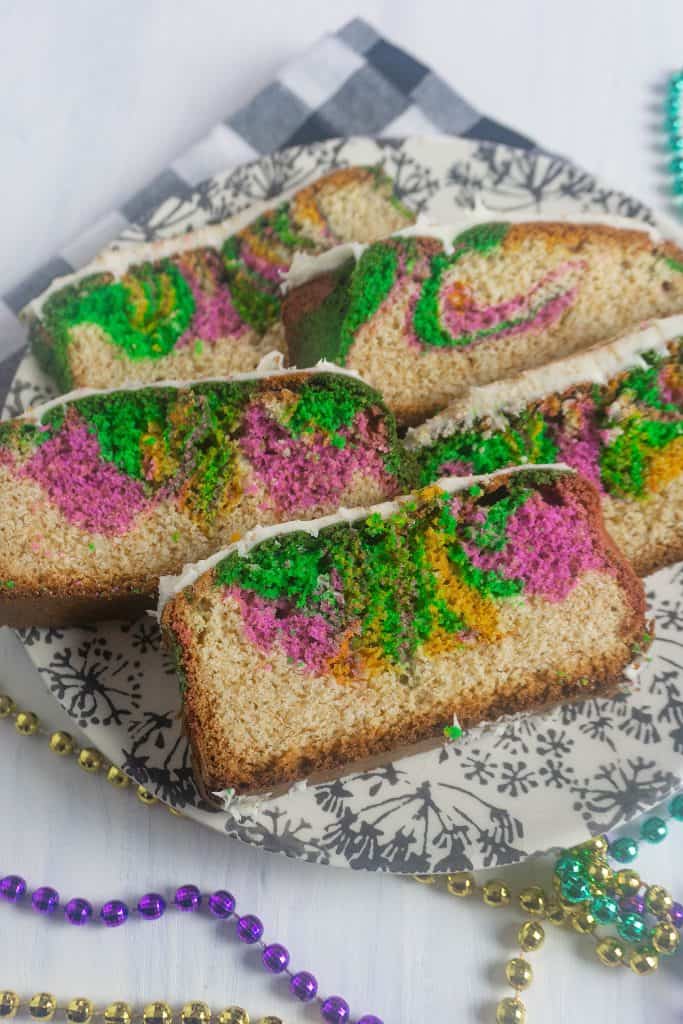 This recipe is so simple! It just uses a quick and easy box mix, along with some cream cheese frosting to help you whip up this delicious loaf cake recipe without spending a lot of money or time!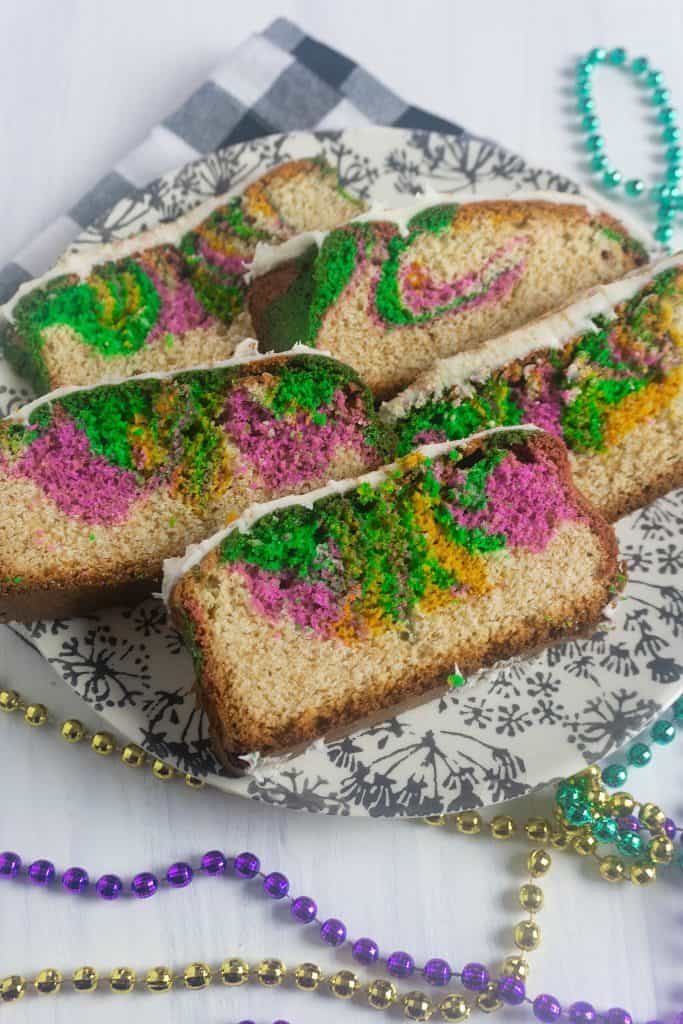 Ingredients
1

box

Betty Crocker Super Moist white cake mix- prepared as directions say

2

drops green food gel

2

drops purple food gel

2

drops yellow food gel

½

teaspoon

cinnamon

1

can

cream cheese frosting
Instructions
Preheat oven to 350 degrees F.

Mix cake mix as directed on the box. Separate about 1/3 cup into three bowls. This is for the the coloring.

In each bowl drop two drops of food gel. Stir well.

Line baking loaf pan with parchment paper. Fill with white cake mix. Drop in other colors of the cake mix. Then do a figure eight to mix the colors on top.

Bake for 45 minutes until a toothpick inserted comes out clean. Let cool on a rack for 1 hour.

Use icing to ice the top of the cake loaf. Top with cinnamon. Slice and serve for mardi gras fun!