If you haven't tried these Arizona trail mix cookies, then you haven't lived. You won't believe how simple these are to make and how delicious they are.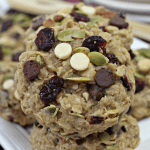 Don't you just love it when you have some leftover trail mix? You can make these Arizona Trail Mix Cookies. They are delicious in so many ways! The only way to truly experience these cookies is to try them for yourself. Using some of the best ingredients you have in your home, you'll enjoy these cookies so much.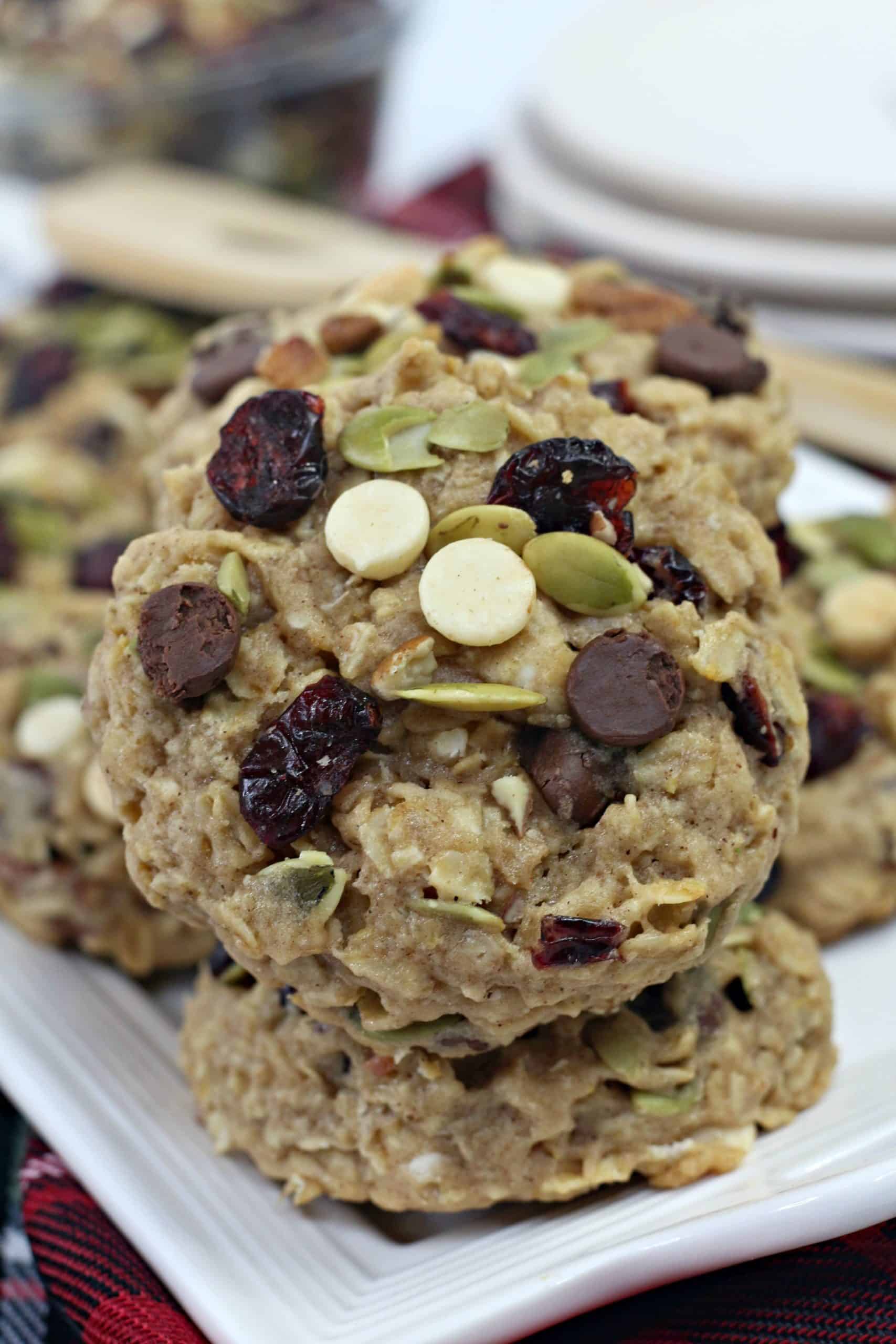 What are these cookies
You may be wondering what's all in these cookies. How does one even come up with the name Arizona Trail Mix Cookies? I think it's unique and I love how this recipe includes something that you may have otherwise skipped over. Bring the kids into the kitchen and let them help you make these cookies!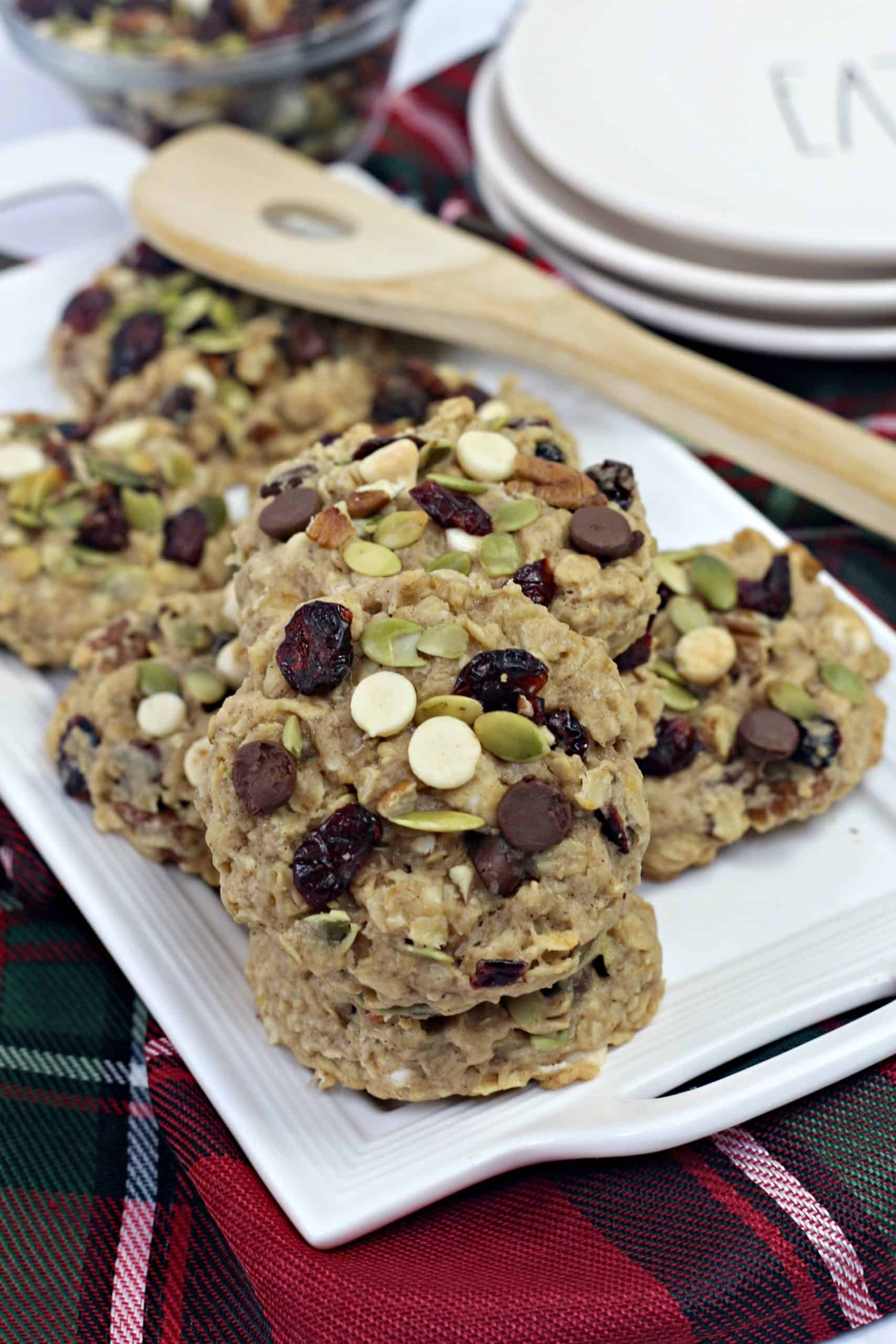 Ingredients
Are you wondering if you have all of the ingredients to make these Arizona Trail Mix Cookies? I am betting that you have a lot of these ingredients already in your house, which will make it a breeze to make! Let's chat about some of these ingredients, shall we?
Trail mix – I think it truly depends on what's in the trail mix that makes it healthy or not. Although, all of the trail mix isn't healthy, there are some healthy parts of it! The nuts are full of protein and antioxidants. Let's be honest, chocolate is always the best part of trail mix.
Honey – I love using honey in as many of my recipes as I can. I love to use real honey too. Although store-bought honey is okay, I feel as though the real honey has all the real nutrients and minerals inside of it. You are making a good choice by using honey inside of your cookies.
Cinnamon – I think there is so much power and flavor in cinnamon. It's actually said that cinnamon is one of the healthiest spices you can use in your recipes. When you consume cinnamon, you are helping to control your blood sugars! Hey, that's always a good thing.
Old Fashioned rolled oats – I know that no one likes to eat oats plain, but sometimes you need to have a really good recipe to use up those oats. For me, using old fashioned oats in my trail mix cookies is a no brainer.
The next time you wonder if you have all the ingredients for these cookies, the answer is YES YOU DO!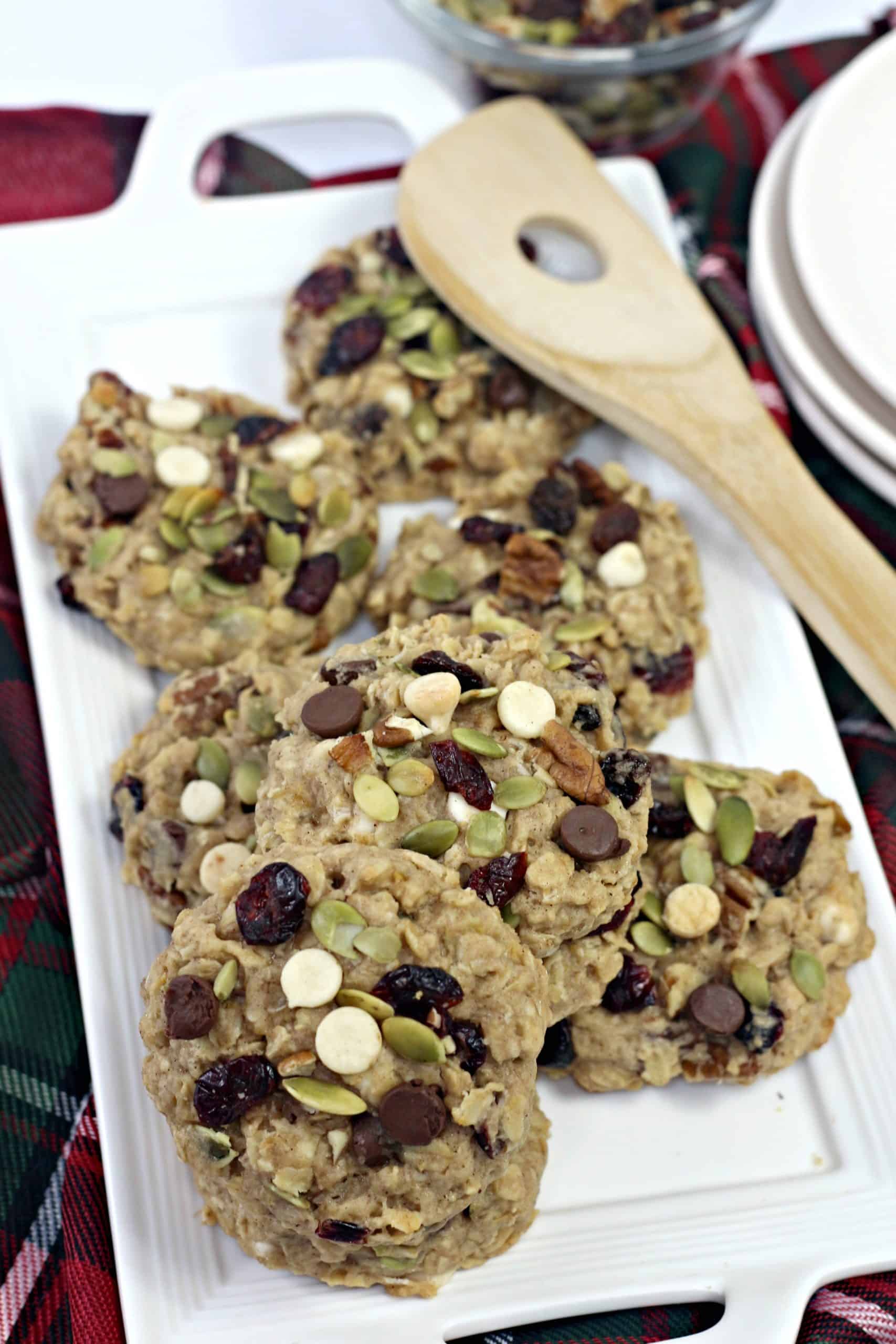 How to Store
Before you store these cookies, it's important that you know how to do so. Storing Arizona Trail Mix Cookies is simple, you put them inside of an airtight container. Once they're inside of the container, you can store them on your counter.
I think they taste best stored on top of the counter because they stay room temperature. You may decide that the cookies taste best whenever they're in the fridge. They are your cookies, so you can decide how you enjoy them the most.
Which part of these cookies is your favorite? I simply love the idea of being able to use up my trail mix. Plus, you won't believe how tasty these cookies are. I love eating them with a giant glass of milk. So tasty!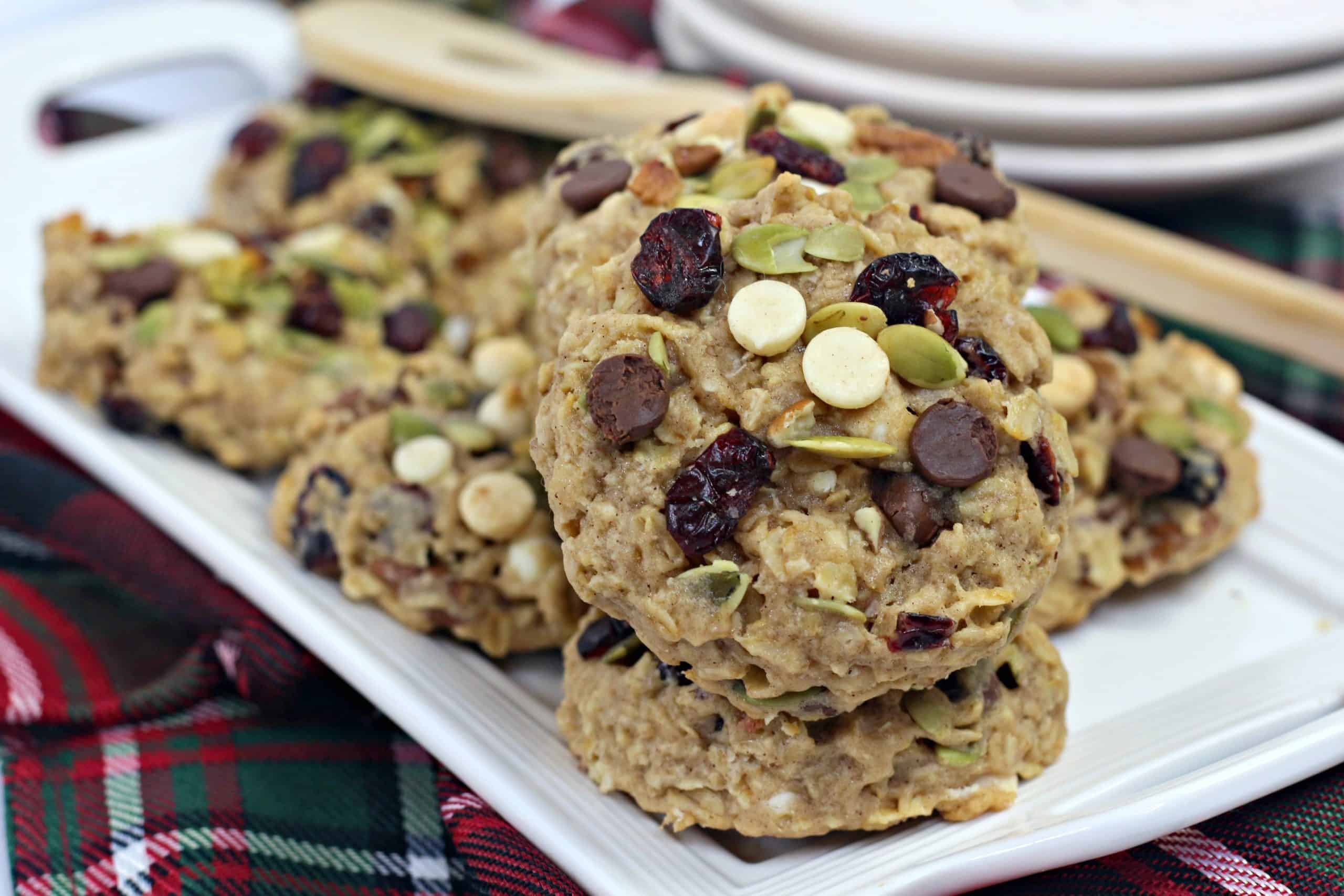 RELATED RECIPES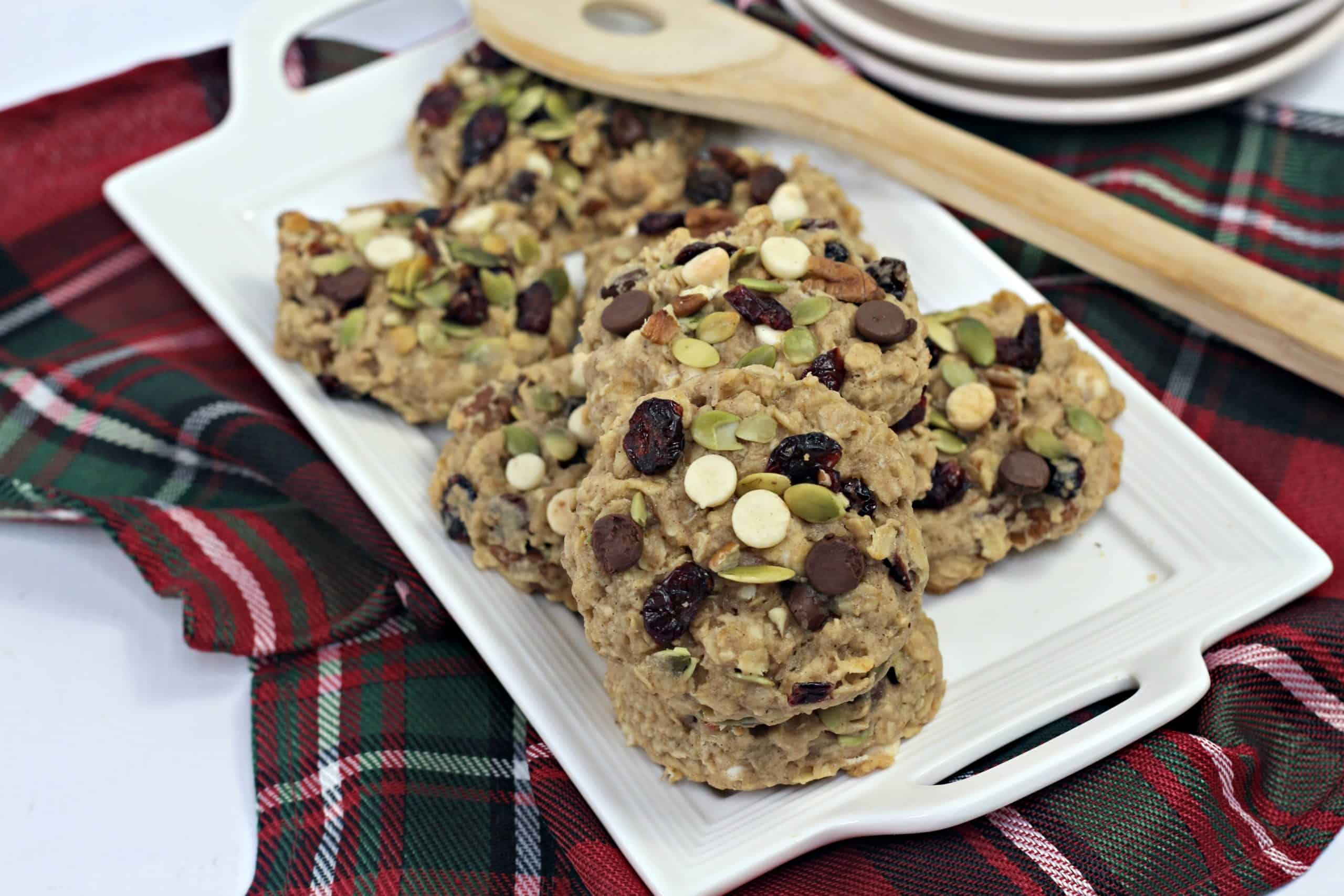 Arizona trail mix cookies
If you haven't tried these Arizona trail mix cookies, then you haven't lived. You won't believe how simple these are to make and how delicious they are.
Print
Pin
Rate
Ingredients
¾

cup

unsalted butter

softened

½

cup

light brown sugar

¼

cup

honey

1

large egg

1

teaspoon

pure vanilla extract

1 ½

cup

old fashioned oats

¾

cup

all purpose flour

½

teaspoon

baking powder

½

teaspoon

kosher salt

½

teaspoon

ground cinnamon

1 ½

cups

trail mix
Instructions
Preheat oven to 350 degrees and line two cookie sheets with parchment paper 

Using a standing mixer, beat together the butter, brown sugar and honey until smooth and creamy 

Beat in the egg and vanilla until combined 

Using a large bowl, whisk together the oats, flour, baking powder, salt and cinnamon until combined 

Gradually add the dry ingredients into the wet until combined 

Mix in 1 C of the trail mix into the dough 

Using a medium ice cream scoop, scoop out some dough and place onto the cookie sheet 

Place dough mounds about 2 inches apart on the cookie sheet 

Press a bit of the trail mix into the top of the cookie 

Bake the cookies in the oven for 10-12 minutes or until edges are lightly browned 

Allow to cool before moving and baking the rest of the dough
Notes
You can use salted butter if you do not have unsalted on hand. 
Nutrition
Serving:
1
Cookie
|
Calories:
334
kcal
|
Carbohydrates:
32
g
|
Protein:
7
g
|
Fat:
21
g
|
Saturated Fat:
8
g
|
Cholesterol:
44
mg
|
Sodium:
128
mg
|
Potassium:
195
mg
|
Fiber:
3
g
|
Sugar:
16
g
|
Vitamin A:
374
IU
|
Calcium:
79
mg
|
Iron:
2
mg