These Easy Bunny Butt Cupcakes are so easy to assemble even the little's can do it. They are perfect for Easter or an egg hunt dessert.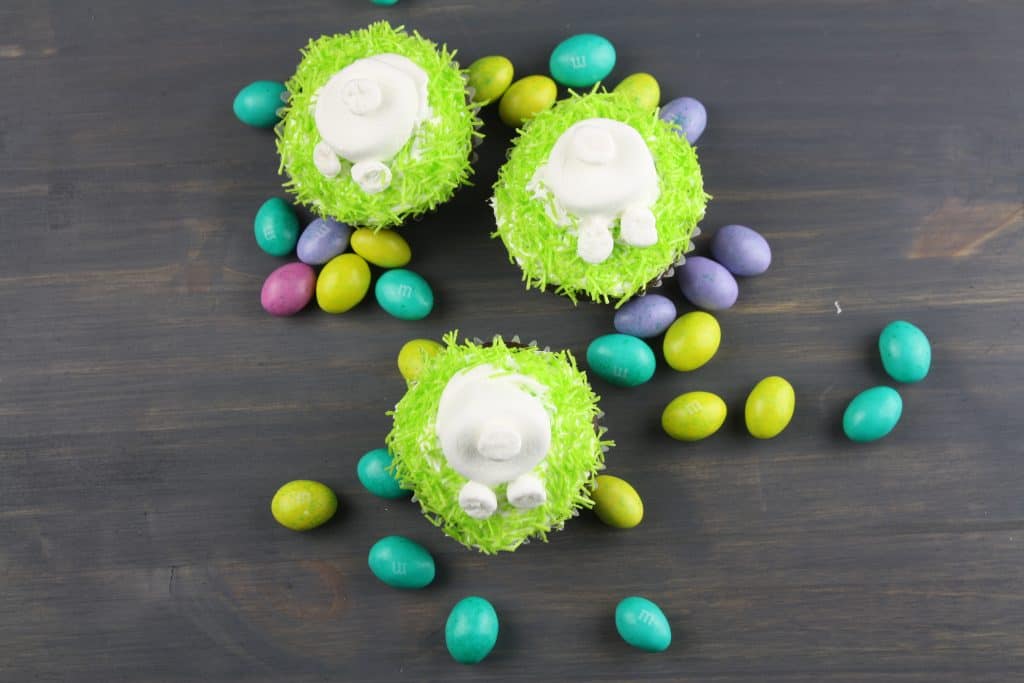 I'm always looking for a simple way to make a yummy dessert without spending all day slaving in the kitchen. When holidays come around I find myself having to cook more and more dinner entrees. So, I want to make sure that I can make something simple ahead of time to save some stress on the actually holiday!
To make these cupcakes you will want a box of your favorite cake mix. You can use chocolate or vanilla which ever flavor that your family prefers. And, then you frost with vanilla frosting. If you want to skip using the candy grass you can use food coloring to dye your frosting green. Or you can dye some coconut green to use as grass.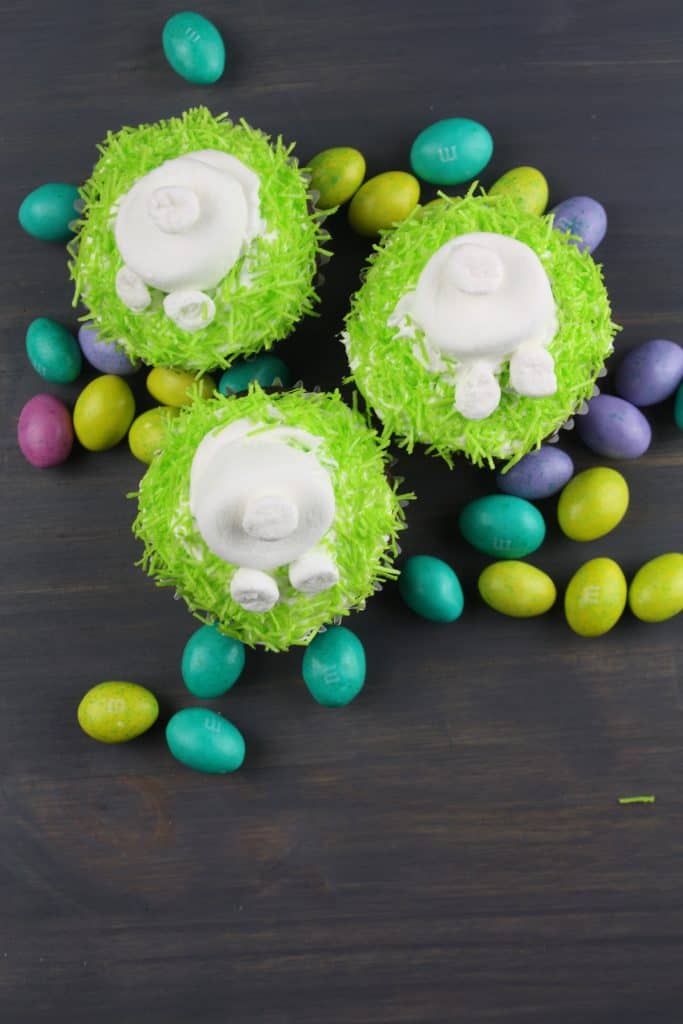 To make the bunny butt you will need one large marshmallow cut in half. And, then you need to cut a small marshmallow into half to make the feet. Cut another marshmallow in half and use that as for tail for two cupcakes. Then, you have your bunny butt. To make the grass on the cupcake I just used Wilton Candy Grass you can buy it on Amazon, or at your local craft stores. Sometimes, even Walmart sells it for Easter so I would check there if you happen to be in the store anyway!
Your favorite box cake prepared into cupcakes
Ingredients
36 Large marshmallows
36 small marshmallows
Candy Grass
Directions
Ice cupcakes and sprinkle on grass
For the bunny's butt, cut 1 large marshmallow in half.
Using a dab of icing place onto the middle of the cupcake
For the tail and feet use a small marshmallow and cut in half, use a dab of icing to attach