It's that time of year!  The holiday parties abound and festive themed treats are everywhere!  I don't know about you but I always want to make sure that I bring a cute treat to a party.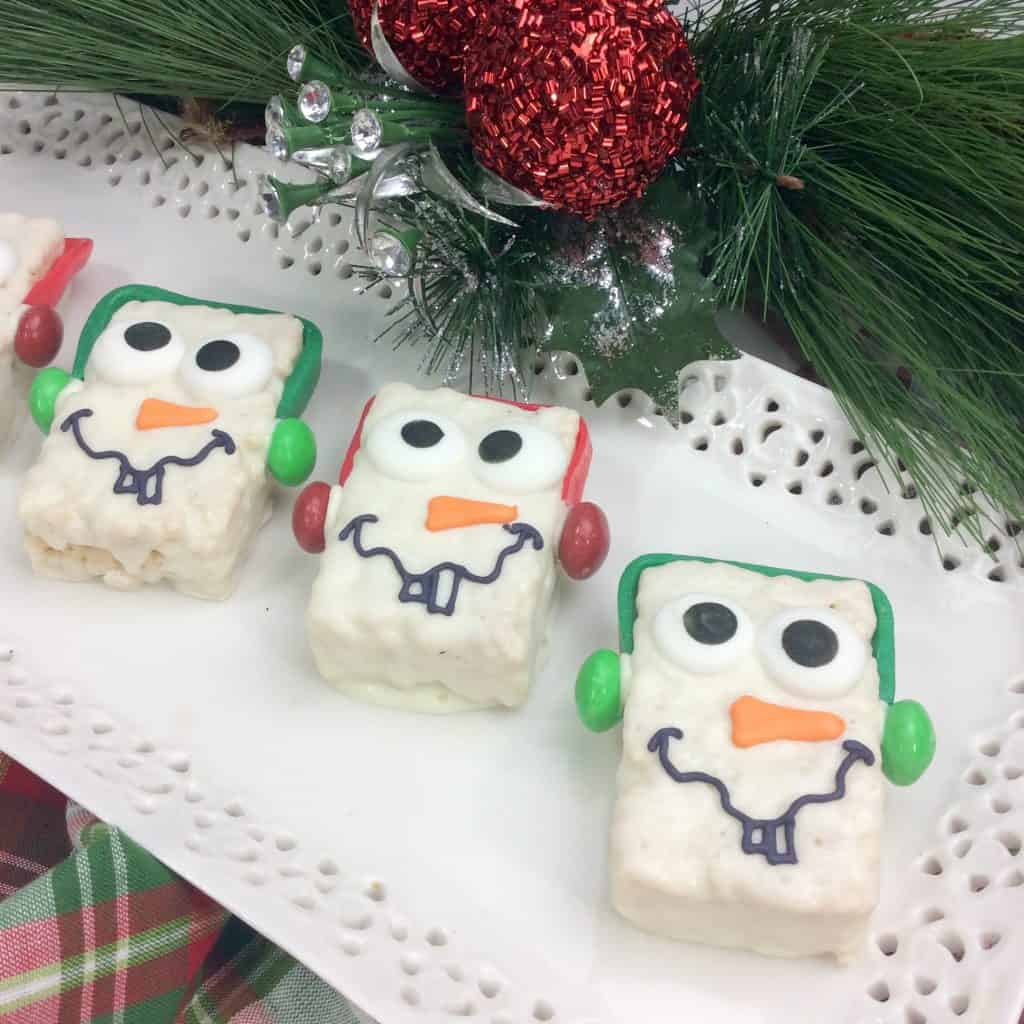 I gathered up the supplies to make these Snowman Rice Krispy Treats for my little girl's school party! And, they were a hit.  Plus, she was able to help and make them her own.  It's great hand eye coordination practice! She also get to tell her friends that made them so you can't get better than that right?
Here is what you need to make them:
ingredients
1 box of rice krispy treats, unwrapped
2 bags of ghiradelli white chocolate melting wafers
1 bag of m&m's, green and red picked out
1 package of large edible eyes
4 red and green airheads
1 tube of orange cookie icing
1 tube of black cookie icing
1 cookie sheet fitted with parchment paper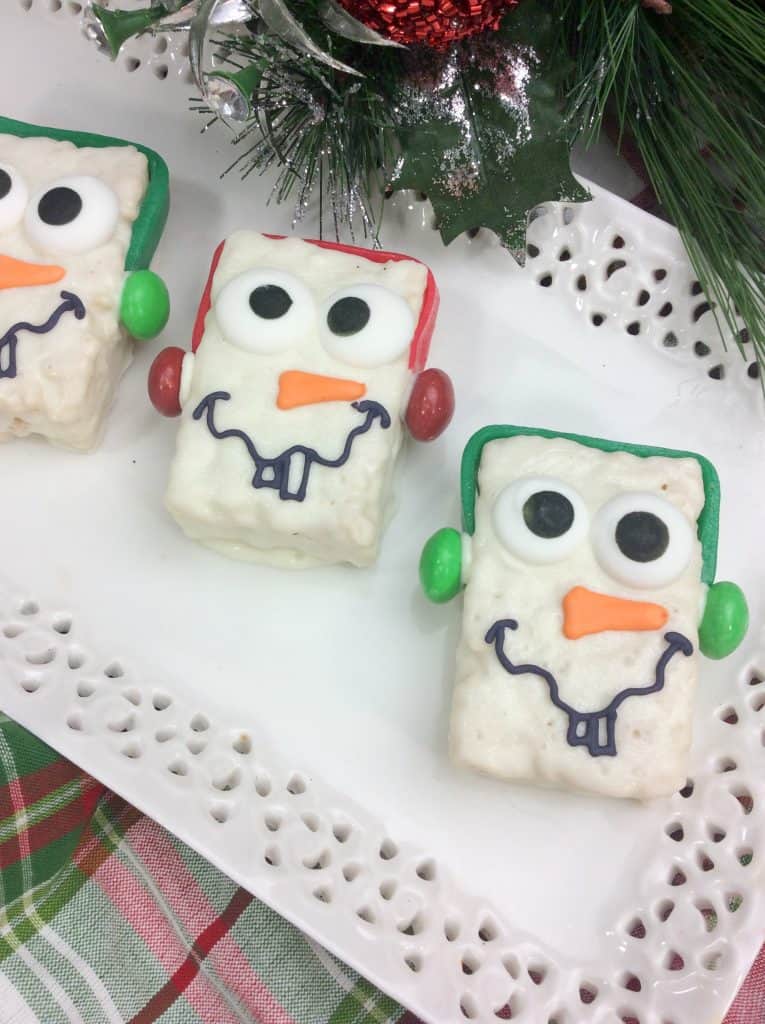 Directions
Using a double boiler, melt both bags of chocolate
Once chocolate is melted, place the rice krispy treat into the chocolate and using a fork, flip it over until it is completely coated
Carefully pick up the rice krispy treat and lightly tap the edge of the pot to get rid of excess chocolate
Place rice krispy treat onto the cookie sheet and then place two eyes onto the top area of the rice krispy treat
Let chocolate harden for about 10 minutes
Using the orange cookie icing, pipe on the snowman's nose
Using the black cookie icing, pipe on the mouth
Let dry for 10 minutes while you cut the airhead
Place unwrapped airheads onto a cutting board and cut 3 strips.
Place a strip of airhead onto the top of the rice krispy treat and press the sides slightly down into the rice krispy treat
Matching colors of the M&M's to the airhead, place a red M&M into the melted chocolate and place onto the bottom of the airhead on the side
Let sit there for 5 minutes before repeating step with the other side
Repeat steps with remaining rice krispy treats.