As a mom, sometimes we need a little pick me up sometimes. There are some days where we don't get enough sleep or our kids are a little sluggish. Energy drinks can be a way to give yourself a little pick-me-up when you need it most. But, if you've ever looked at the back of those energy drink labels, then you may find that you are trading quality ingredients for a boost of energy.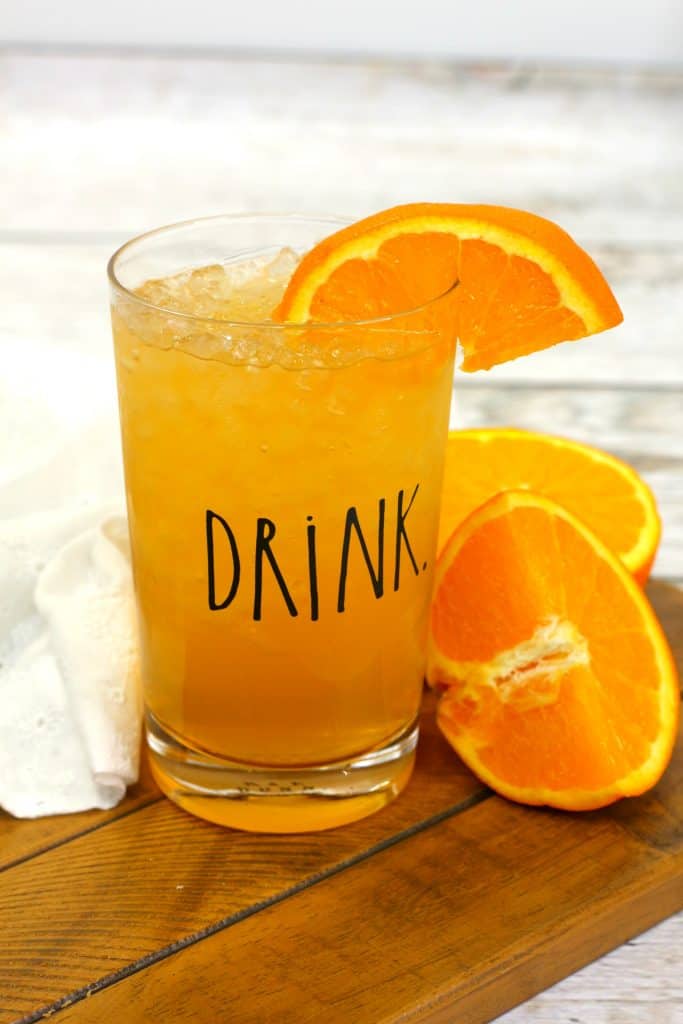 Hint Sparkling Water is unsweetened with no sugar, calories, sweeteners, or artificial flavors! This is a great energy drink substitute that has a hint of citrus to quench your thirst and keep you feeling refreshed with every sip. The Ignite Me Orange Tablets from Herbal Life will leave you feeling full and focused without feeling bloated and without the caffeine headaches.
How is this sunburst energy drink different from what's on the store shelves?
Unlike other energy drinks, you'll find on the shelves, this Sunburst energy drink won't leave you feeling full after just a few sips. Because it contains natural ingredients, you'll still get the boost of energy without the nasty side effects! The tablets do contain caffeine, which is about the equivalent of one cup of coffee, so this drink will keep you awake.
can I substitute the sparkling water?
If you don't have Hint Sparkling Water or have another preference, you can substitute the sparkling water for another brand. However, you will want to choose a grapefruit flavor to make the drink taste the same! Just know that if you swap your sparkling water, it won't have the same benefits as the one I chose.
can I mix and match flavors of crystal lite and sparkling water?
We have not personally tried to change up the flavors for this sunburst energy drink, but you probably could! If you don't have or can't find these crystal lite and sparkling water flavors, try another flavor! You may find something amazing!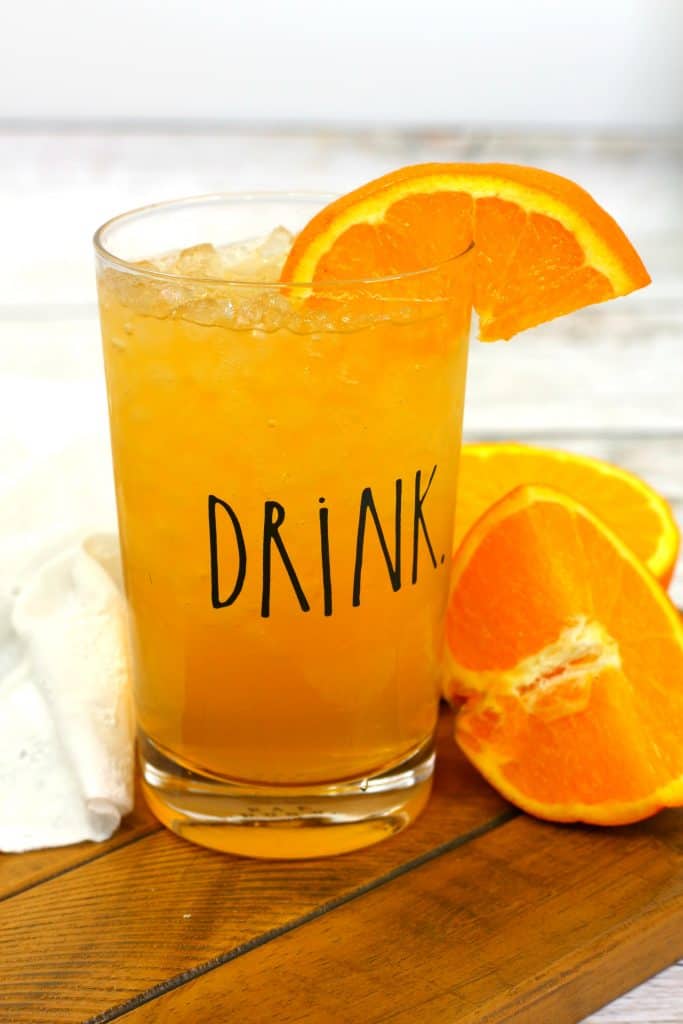 Can I make a large batch?
One tablet is the equivalent of one cup of coffee, so keep this in mind if you are increasing the batch. Instead, consider making a sunburst energy drink for each person who wants one instead of trying to make a larger batch for a party or another occasion.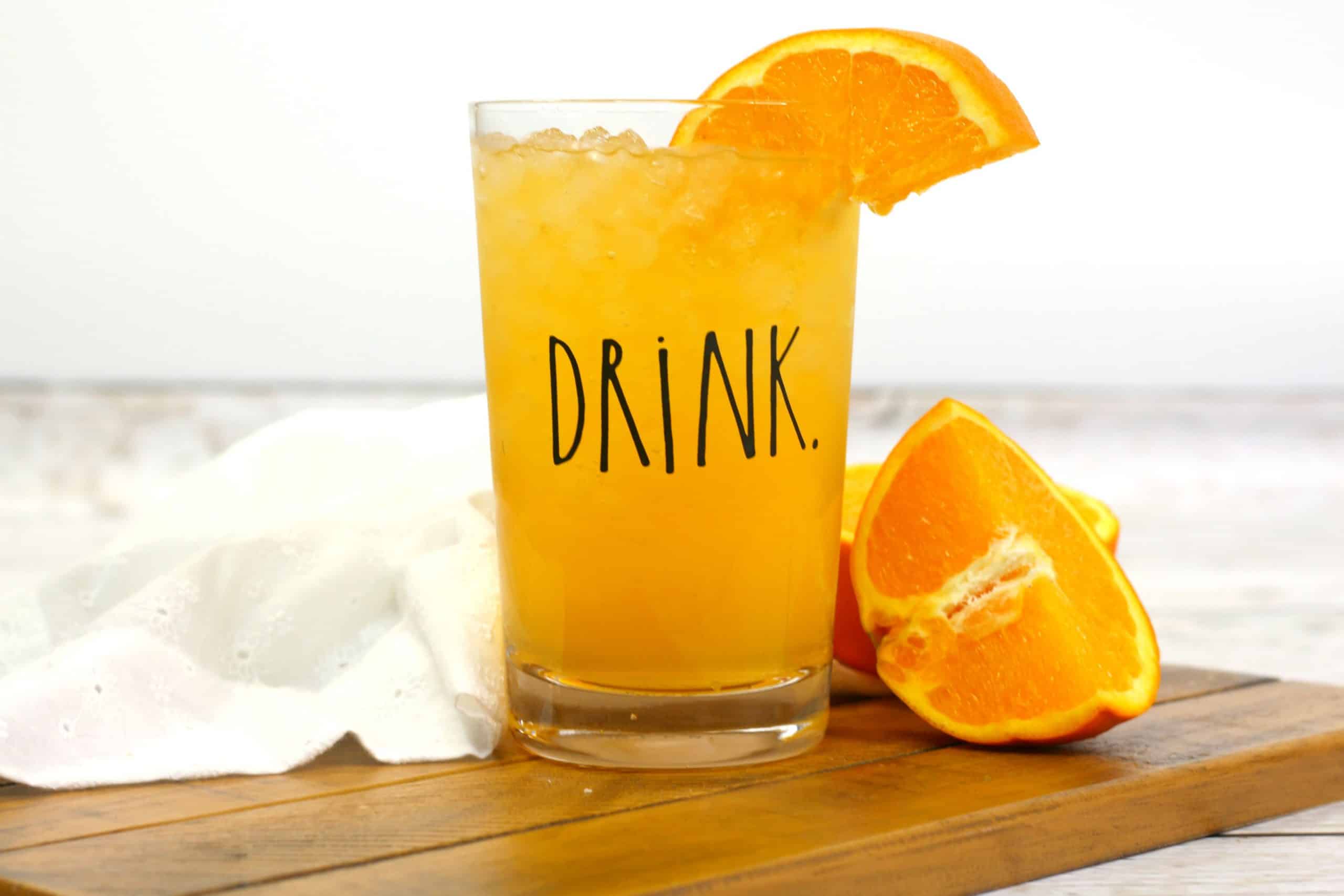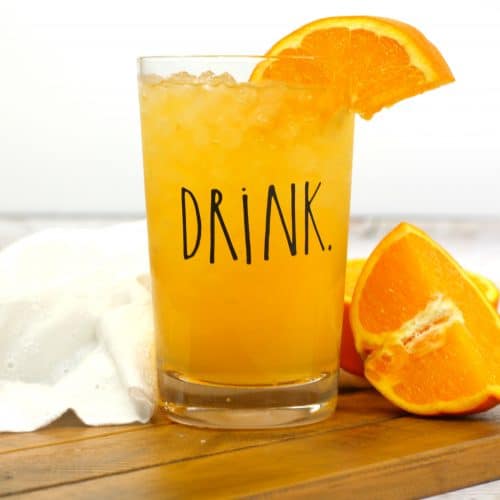 Sunburst Energy Drink
This delicious and refreshing drink recipe will give you a boost of energy when you need it most.
Print
Pin
Rate
Ingredients
1

oz

Ignite Me Orange Tablet-Herbal Life

1

oz

Mango Aloe

1

packet

Crystal Light Orange

1

bottle

Hint Grapefruit Sparkling Water
Instructions
Fill your glass with ice.

In a cocktail shaker, add in your ingredients.